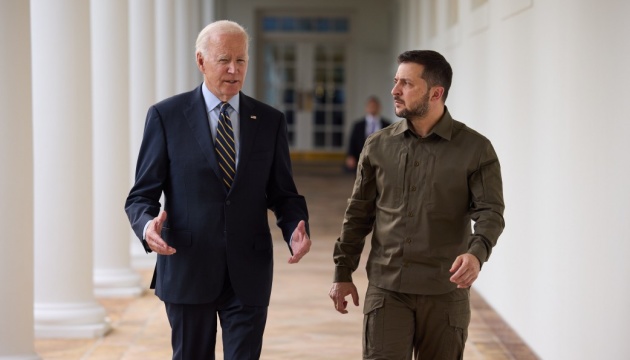 Zelensky's visit to USA will have positive impact on decision to finance Ukraine – Zhovkva
The visit of President Volodymyr Zelensky to the USA will have a positive impact on the decision to provide financial assistance to Ukraine.
"President Zelensky's visit will have a positive impact on expectations of a decision, including regarding the future financing of Ukraine. We already have a positive example from last year, when the President of Ukraine made, as they said, a surprise visit, and after that the vote was positive. There is every chance to say that this year, no less difficult for Ukraine, for the USA, and for the world, the decision will be positive," Deputy Head of the President's Office Ihor Zhovkva said during the United News telethon, Ukrinform reports.
During his visit to the United States, the President of Ukraine had the opportunity to personally talk with the leadership of the Congress, the Speaker of the House of Representatives and MPs from both parties about weapons, appropriate financial allocations, political support from the United States, security guarantees.
As reported, President Volodymyr Zelensky visited the USA on September 18-21. The Ukrainian delegation visited New York and Washington, D.C. Ukraine and the USA signed memoranda on cooperation in the defense and industrial sector.