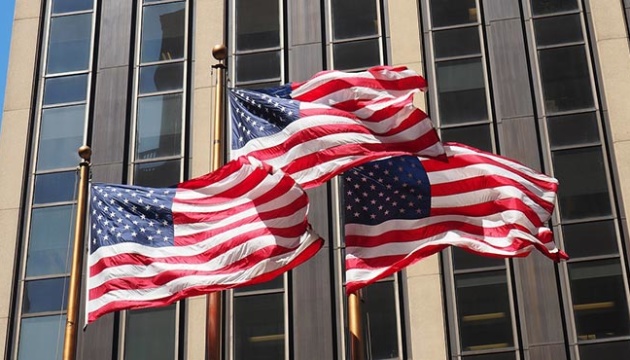 US proposes list of priority reforms for discussion to Ukraine and donors
As part of an ongoing dialogue with Ukraine and other stakeholders, the United States provided a proposed list of priority reforms for discussion and feedback at the Multi-Donor Coordination Platform in Brussels.
This is outlined in the statement on the proposed list of priority reforms by the U.S. Embassy in Ukraine.
"This list was provided as a basis for consultation with the Government of Ukraine and key partners as part of our enduring support to Ukraine and its efforts to integrate into Europe, a goal the United States strongly supports. The aim of the effort is to prioritize and consolidate reform steps with Ukraine and among key stakeholders," reads the statement.
The Embassy notes that President Biden said in his White House meeting with President Zelensky, "Just as we are committed to helping the Ukrainian people defend themselves now, we're also committed to helping them recover and rebuild for the future, including supporting reforms that are going to combat corruption, creating an environment where businesses can thrive and where American and European businesses want to invest."
According to media reports, the list of reforms provides for changes in the priority of their implementation in the specified terms: 0-3 months, 3-6 months, one year, 18 months.
In particular, they concern the functioning of supervisory boards of state-run enterprises, anti-corruption bodies (Specialized Anti-Corruption Prosecutor's Office, National Anti-Corruption Bureau, National Agency on Corruption Prevention), the High Council of Justice, and the judicial branch in general.
Changes in the work of the Ministry of Defense of Ukraine and all law enforcement agencies were also prioritized during the year.
As reported, the governments of Ukraine and the United States signed a Memorandum of Understanding on cooperation in ensuring the stability of Ukraine's energy system, which provides for the allocation of $522 million for its strengthening, of which $100 million will be disbursed upon meeting certain conditions.