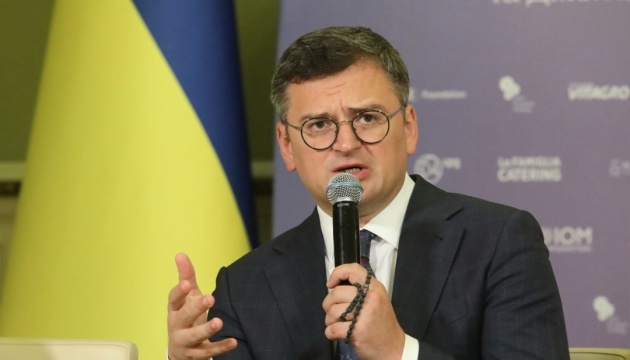 Canada shows political will to support Ukraine - Kuleba
Canada clearly demonstrates political will and readiness to support Ukraine at all levels.
That's according to Ukraine's Minister for Foreign Affairs Dmytro Kuleba, who spoke with an Ukrinform correspondent during his visit to Canada.
"In Canada, there is a political will to adopt specific decisions in support of Ukraine," said the head of the Foreign Ministry.
He emphasized that in Canada "we clearly see the disposition to support us with weapons."
"Also, a very important story is about Canada's willingness to work on the transfer of Russian assets to Ukraine. The agreement on free trade, which was signed today, is also concrete help," the minister noted.
Dmytro Kuleba is in Canada as part of a delegation led by President Volodymyr Zelensky. As a result of the visit, a new multi-year military aid package, the expansion of Russia sanctions, and the conclusion of an updated free trade agreement between Ukraine and Canada were announced.