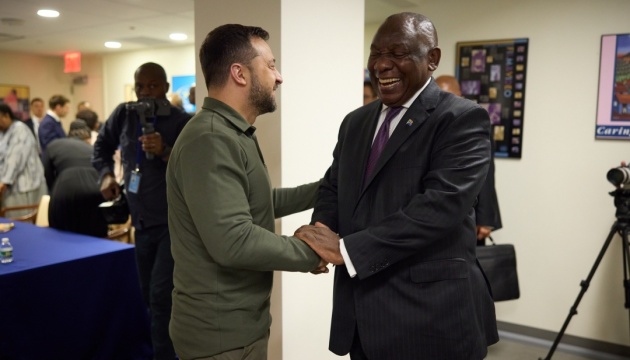 Zelensky, Ramaphosa hold meeting in New York
On the sidelines of the 78th session of the UN General Assembly in New York, President of Ukraine Volodymyr Zelensky met with President of the Republic of South Africa Cyril Ramaphosa.
The relevant statement was made by the Office of the President of Ukraine, an Ukrinform correspondent reports.
The two leaders discussed the urgent issues of cooperation between Ukraine and South Africa in continuation of their dialogue, which started during Ramaphosa's visit to Kyiv.
Zelensky noted the importance of South Africa's participation in the working groups on the Ukrainian Peace Formula. The parties paid attention to preparations for the next meeting at the level of advisors on the implementation of the Peace Formula.
"We are extremely grateful that the platform of our Peace Formula has actually started working. The Embassy of your country in Ukraine and Mr. Ambassador personally take part in the meetings on this issue," the President of Ukraine said.
Zelensky and Ramaphosa discussed preparations for the Global Peace Summit at the level of leaders.
The two leaders noted the need to restore the functioning of the 'grain corridor' in the Black Sea in order to ensure global food security, as well as to create grain hubs in Africa.
"We are not waiting, we are continuing the Black Sea Grain Initiative and trying alternative routes. Several ships with grain have already successfully passed through these routes despite the difficult situation," President Zelensky stressed.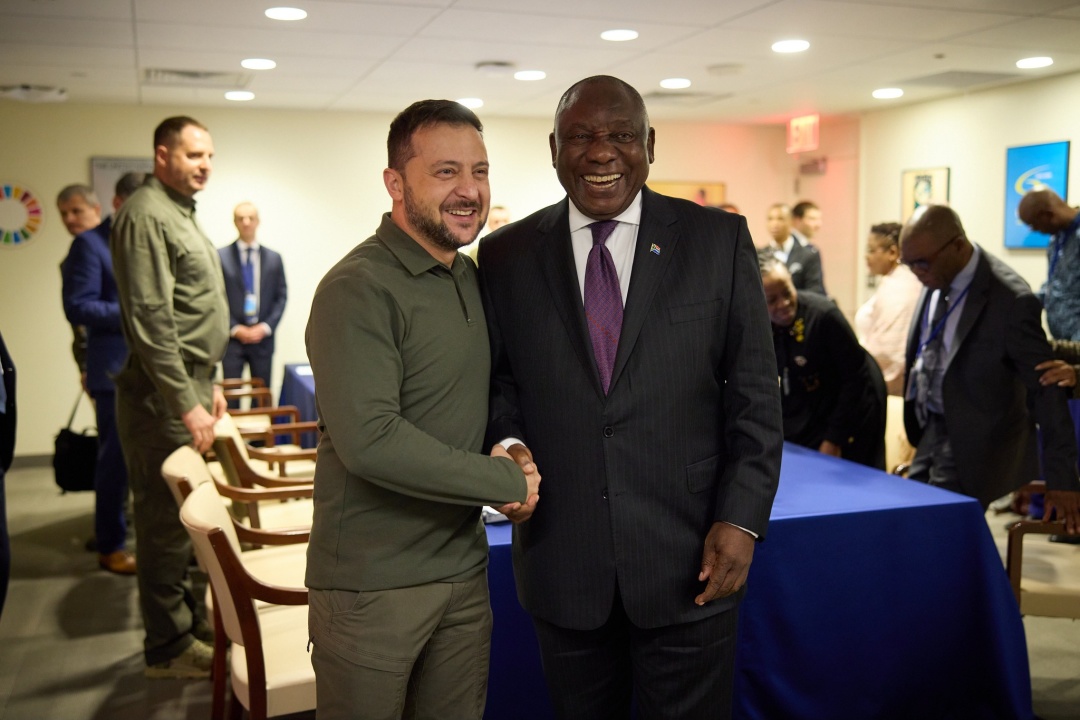 Additionally, Zelensky and Ramaphosa discussed the situation on the battlefield in Ukraine.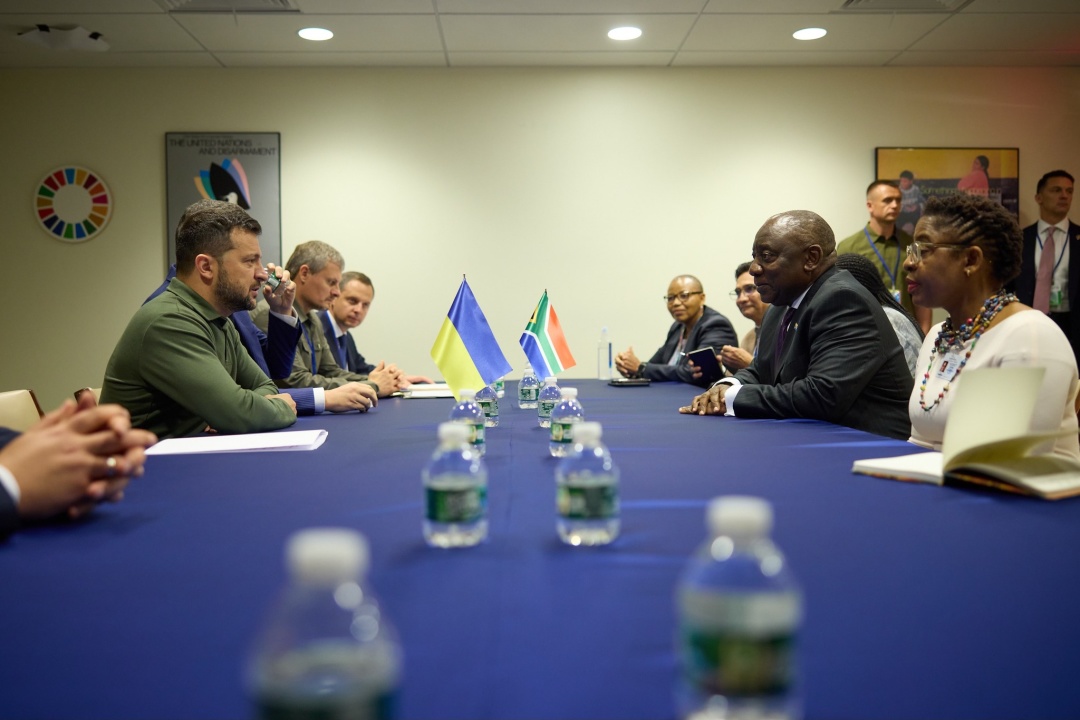 Separately, the Head of State noted the importance of speeding up the process of returning Ukrainian children illegally deported to Russia to their homeland, as well as the exchange of detainees.
Photo, video: Office of the President of Ukraine