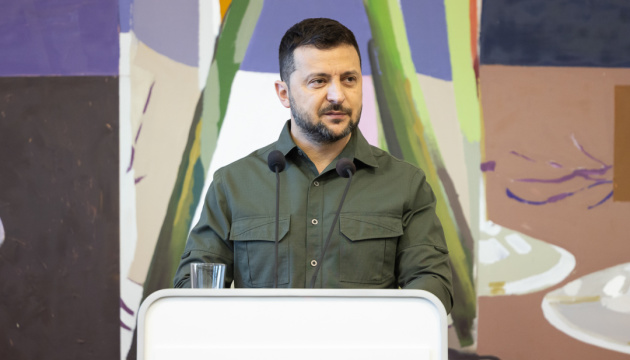 President Zelensky arrives in United States
Ukrainian President Volodymyr Zelensky has arrived in the United States to take part in the high-level meetings of the 78th session of the UN General Assembly.
This is reported by an Ukrinform correspondent from New York.
From the airport, the Head of State went to Staten Island University Hospital to meet with the wounded Ukrainian servicemen, who are undergoing treatment and rehabilitation there.
On Tuesday, the President of Ukraine will speak at the General Debate of the UN General Assembly. During the second half of the day, Zelensky will attend the Sustainable Development Goals (SDG) Summit.
"United States. New York. Directly from the airport, I am going to our warriors who are undergoing treatment and rehabilitation in the USA. Support for our people and gratitude to those who help Ukraine and Ukrainians come first. Important and busy days are ahead. The UN General Assembly, SDG Summit, Security Council. Important bilateral meetings have already been scheduled," President Zelensky wrote on Telegram.
In Washington, the Head of State is planning to hold talks with the President of the United States, leaders of the U.S. Congress' chambers and parties, military leadership, American businesses, journalists, and members of the Ukrainian community. In particular, President Zelensky will thank the United States for its assistance in Ukraine's struggle for independence and freedom.
"Territorial integrity of the state is the key principle of all basic international documents, including the UN Charter. And it is necessary to restore its full force, which had been destroyed by the Russian invasion, and to increase the capabilities of the UN to stop aggressions and prevent them. Ukraine will make a clear proposal in this regard to UN members," Zelensky stressed.
A reminder that, on September 21, 2023, Ukrainian President Volodymyr Zelensky will meet with United States President Joseph Biden in Washington.