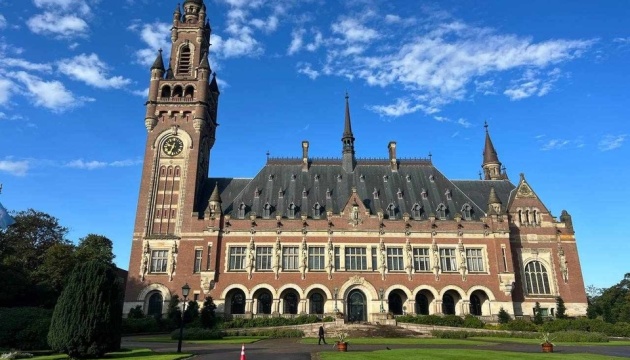 ICJ begins public hearings on Ukraine's genocide claims against Russia
The International Court of Justice (ICJ) in The Hague has started public hearings regarding Russia's preliminary objections in the case of genocide.
The Russian side will speak in court first, an Ukrinform correspondent reports.
The representatives of 32 countries, which joined the case with their interventions, are present in the court room. They will also have an opportunity to speak in court.
This is an unprecedented case with 34 out of 193 member states of the United Nations (i.e. about 20%) taking part in the judicial action.
The court will hold a hearing on jurisdiction, and if the court finds that it has jurisdiction and that the claim is admissible in whole or in part, then the next step is to hear the case on its merits.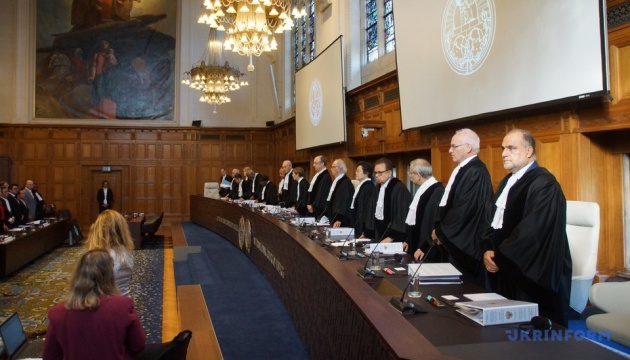 The court hearing can be followed online.
A reminder that the hearings will be held in two rounds. Russia will speak on September 18 and September 25. The Ukrainian side will present its arguments on September 19 and September 27.
On September 20, the representatives of 32 countries will speak in court.
The dispute concerns the interpretation, application and enforcement of the 1948 Convention on the Prevention and Punishment of the Crime of Genocide.
In a lawsuit filed against the Russian Federation with the UN International Court of Justice, Ukraine demands that Russia be held accountable for distorting the concept of 'genocide'.
Ukraine filed the suit on February 26, 2022, two days after Russia unleashed a full-scale invasion of Ukraine.
The Kremlin had accused Kyiv of genocide, which Ukraine allegedly committed in Donbas, starting in 2014, and used it as a pretext for invading the country on February 24, 2022.
Photo: Iryna Drabok, Ukrinform