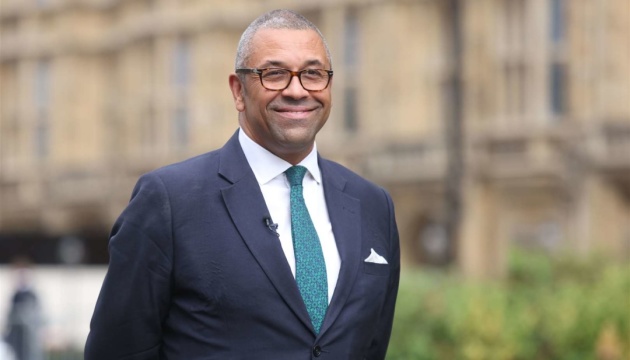 Cleverly hits back at Johnson over Ukraine support comments
British Foreign Minister James Cleverly believes former prime minister Boris Johnson is wrong in accusing the UK and the West of failing to give Ukraine enough support in its fight against Russian aggression.
That's accodring to Huffington Post, Ukrinform reports.
"He cannot be talking about the United Kingdom. Under his tenure, and I always pay tribute to his leadership on this, we supplied those NLAW anti-tank missile systems that were so instrumental in the defence of Kyiv, we supplied training. Under Rishi Sunak as prime minister we were the first in the world to commit main battle tanks, other countries in the world then followed our example. We were the first to commit to the training of fast jet pilots, then other countries followed our example. We were the first to commit to those long-range missiles that have been instrumental in helping the Ukrainians in their battle in the south and south-east of Ukraine. So we have led the world on all these issues," Cleverly said.
The top diplomat added that he took Johnson's comments seriously.
"But I've just given you evidence of the fact that he is wrong on this issue. I speak to the Ukrainians very regularly on this. They remain incredibly grateful, not just for our donations but our leadership on this issue," he stressed.
As reported earlier, in an article in The Spectator last week, Johnson said: "I have asked it before, and I ask it again: what the hell are we waiting for?"