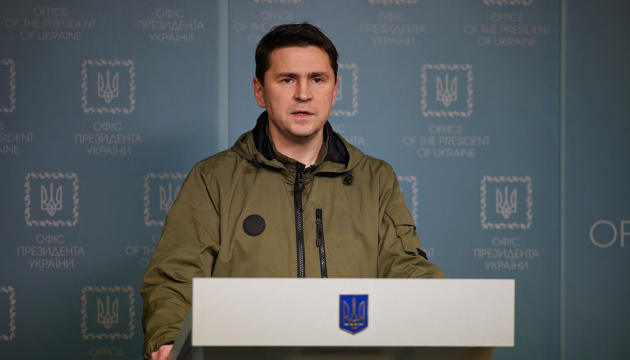 President's Office explains why Kremlin seeks 'negotiations' with Ukraine
Russian President Vladimir Putin does not want talks in the classical sense, but has only one of three scenarios in mind.
Mykhailo Podolyak, adviser to the head of the Ukrainian President's Office, said this in a post on the social platform X (formerly known as Twitter), Ukrinform reports.
In his post, Podolyak called on the international community not to react to false conversations about "negotiations": "Not at all. Do not live in illusions that the current Russia is capable of making agreements in some way. Do not let yourself be deceived once again. Because Putin himself is not talking about negotiations in the classical sense but exclusively about one of three scenarios".
One of such scenarios, according to Podolyak, is to put pressure on Ukraine so that it capitulates and to freeze the conflict until the next stage.
"If a direct 'surrender' doesn't work out, then the second scenario: provide us with an operational pause so that we can arm ourselves from the outcasts and continue killing Ukrainians," he wrote.
If this doesn't work out, according to Podolyak, there is the third scenario: "just don't let us lose, otherwise, we will undergo a transformation revolution. Don't let us lose face".
"It's all very primitive, predictable and banal when we talk about Russia's plans. So once again – live without illusions, do not listen to Russia, do not pay attention to the genocidal desires of the collective 'Putin'," he noted.
As reported, Brazilian President Luiz Inacio Lula da Silva said that the UN General Assembly is an opportunity to bring the presidents of Ukraine and the Russian Federation to the negotiating table.