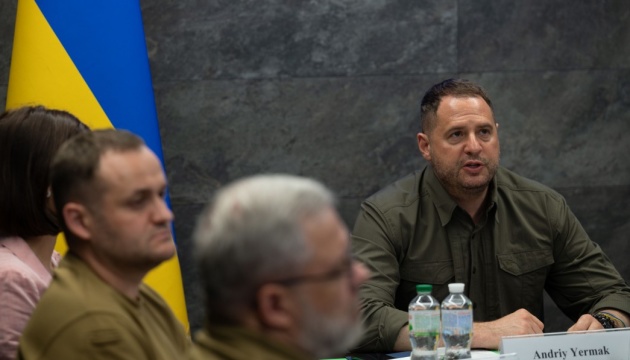 Yermak holds online meeting with political and public figures from Latin America
Head of the Office of the President of Ukraine Andriy Yermak has held a videoconference call with representatives of civil society and political communities from a number of Latin American countries to discuss the aftermath of Russian aggression and the implementation of the Ukrainian Peace Formula.
That's according to the press service of the Office of the President, Ukrinform reports.
"Ukraine will definitely prevail. The only question today is the time and the price to be paid, which we are already paying with thousands of our people and the destruction of our infrastructure. But Russia has not given up on its goal. It's not just about territories - they want to destroy the Ukrainian people, kill all those who resist, and forcefully turn the rest into Russians," Yermak said.
Yermak said that Volodymyr Zelensky's Peace Formula contains clauses on food, energy, environmental and nuclear security, and each state can show its leadership in implementing one or some of these clauses.
Addressing the representatives of the Latin American community, he noted that the Ukrainian people and the peoples of Latin America are much closer to each other than many imagine.
"Today, Ukrainian warriors are also fighting for the freedom of all peoples of the world. And I urge you to help us convince the people of Latin America not to believe Russian propaganda and to help Ukraine. It is very important for us to involve the countries of the region in the implementation of President Zelensky's Peace Formula. So that dictators cannot dominate the planet," Yermak said.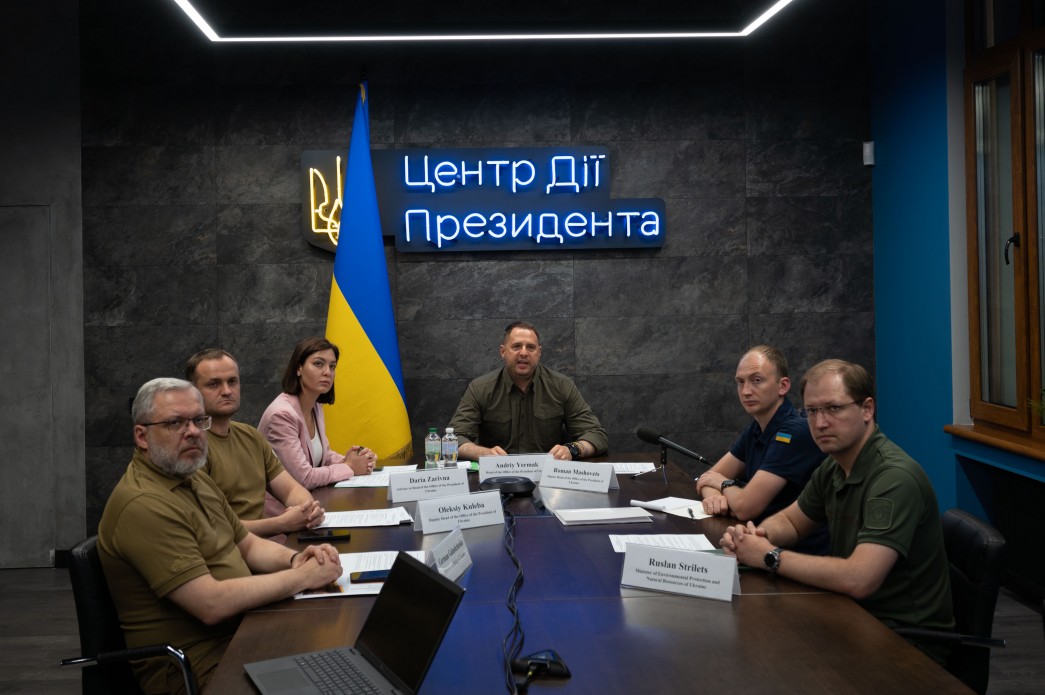 According to him, all the peoples of Latin America should remember their own struggle for freedom.
"When someone wants to kill you or turn you into a slave, any talk of compromise is futile. Therefore, statements by some politicians about a truce or a possibility to reach an agreement with Russia are pointless," Yermak said.
He also noted that Ukraine is very interested in developing fruitful friendly relations with Latin American countries and creating effective formats of interaction.
Yermak emphasized that the Peace Formula proposed by the President of Ukraine is based on international law and the UN Charter, and speaks of values that everyone shares - the sovereignty, territorial integrity and independence of every nation. It also envisages fair punishment of the aggressor.
"After Ukraine's victory, we must create effective international mechanisms that would prevent a repetition of what is happening in our country today anywhere in the world," he said.
Deputy Head of the President's Office Roman Mashovets, in turn, noted that the Ukrainian people have been resisting Russian aggression for over 560 days. He informed the participants of the meeting about the current situation on the battlefield.
It was also noted that Russia continues massive shelling of civilian and military targets on the territory of Ukraine with the extensive use of various weapons, including air, land and sea-based missiles, which it continues to produce. In addition, the Russian Federation is actively using Shahed-136 kamikaze drones supplied by Iran.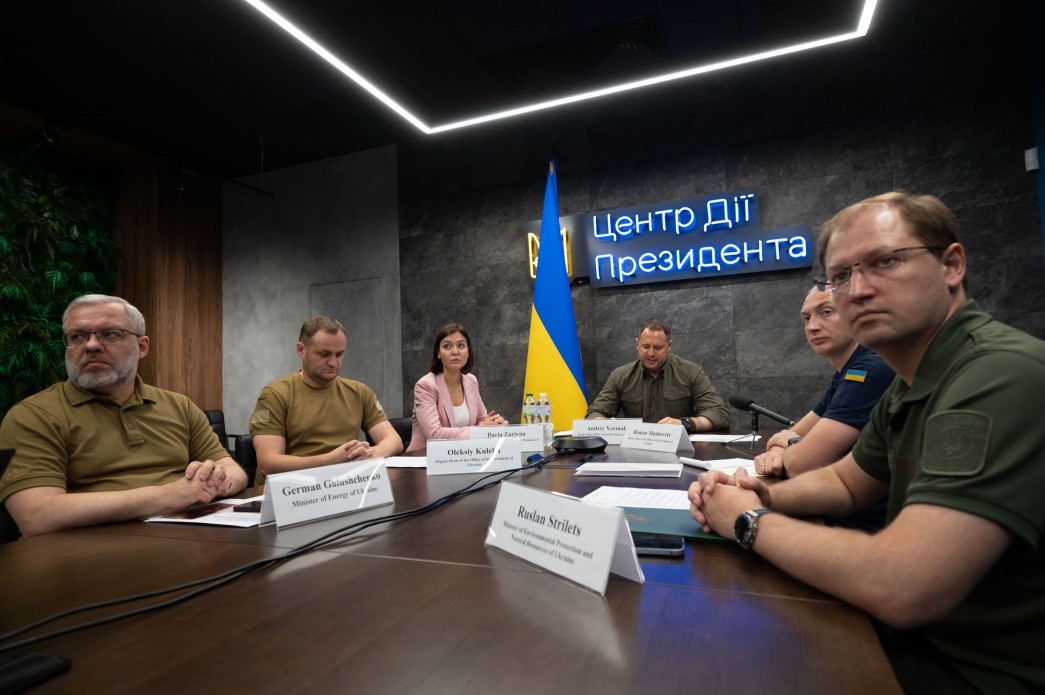 Deputy Head of the Presidential Office Oleksiy Kuleba said that there are over 200,000 damaged facilities in Ukraine, including about 25,000 that have been completely destroyed. Almost 170,000 residential buildings have been damaged, nearly 11,000 energy facilities, 4,300 educational and sports facilities, and nearly 2,000 medical facilities have been destroyed.
Mass graves of Ukrainian civilians tortured and killed by the Russian occupiers are found in almost every liberated settlement. Since the beginning of the full-scale invasion of Ukraine, more than 9,600 civilians have been officially confirmed dead, including more than 500 children. About 17,530 people have been injured.
Advisor to the Head of the Office of the President of Ukraine Daria Zarivna noted that one of the most tragic pages of the full-scale Russian aggression was Russia's illegal deportation of Ukrainian children. Russian officials publicly boast that they have forcibly taken hundreds of thousands of Ukrainian children to Russia. So far, Ukraine has managed to return only 386 children.
"Children are told that there is no such nation as Ukrainians, forbidden to speak their native language, brainwashed with propaganda, forced to participate in militaristic and propaganda activities," she said.
Zarivna recalled the Bring Kids Back UA strategic action plan initiated by Zelensky, which corresponds to the fourth point of the Peace Formula "Release of all captives and deportees." According to her, any country, organization or individual can join the implementation of this plan.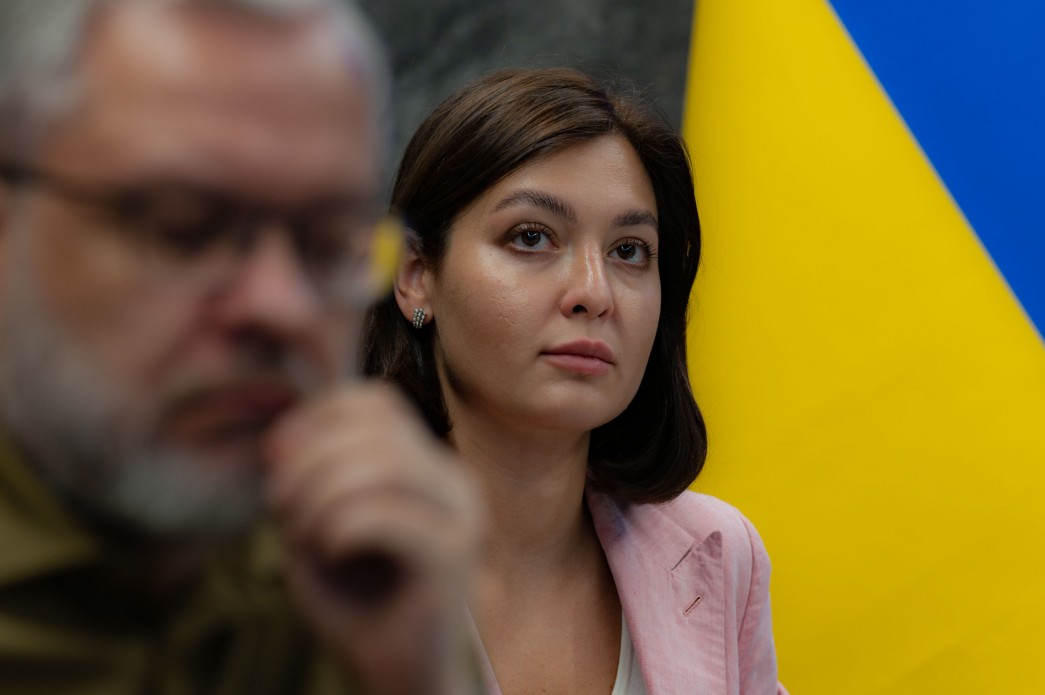 Ruslan Strilets, Minister of Environmental Protection and Natural Resources, emphasized that the war has caused enormous damage to Ukraine's environment and biodiversity. More than 2,500 cases of environmental crimes have already been recorded, and the total cost of damage exceeds $57 billion. And the deliberate blasting of the Kakhovka HPP dam by the Russians has become the largest act of ecocide on the planet in decades.
"Ukraine is one of the most mine-contaminated countries in the world today. One third of Ukraine's territory is mined today. Demining is one of the key areas of point 8 of Volodymyr Zelensky's Peace Formula, and we must speed up the pace of demining," he said.
Minister of Energy German Galushchenko recalled that from October 10, 2022, to March 9, 2023, Ukraine's energy system was under daily Russian attacks. Energy facilities in Ukraine were hit more than 300 times.
In addition, he said, Russia's occupation of Europe's largest nuclear power plant, Zaporizhzhia NPP, in early March last year became the biggest challenge to nuclear and radiation security in history.