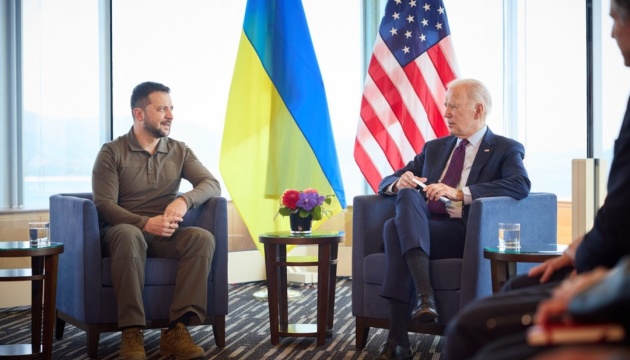 Zelensky, Biden may meet at White House next week - Reuters
The White House plans to host a bilateral meeting between Presidents Joe Biden and Volodymyr Zelensky next week.
That's according to Reuters, which refers to a U.S. official, Ukrinform reports.
"U.S. President Joe Biden is expected to meet with Ukrainian President Volodymyr Zelensky at the White House next week after the UN General Assembly meeting in New York," the news agency said.
The date for the planned meeting has not been specified.
Zelensky plans to participate in the general debate at the 78th session of the UN General Assembly during the high-level week that will begin in New York on September 19.
On September 20, Zelensky will take part in an open debate of the UN Security Council on Ukraine.