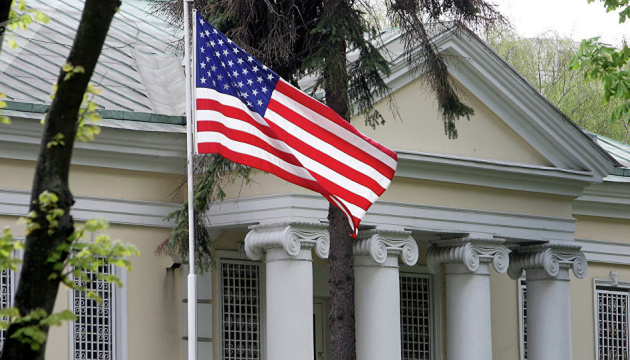 U.S. imposes new large-scale sanctions against Russia
The U.S. Treasury Department's Office of Foreign Assets Control (OFAC) and the State Department have announced new large-scale sanctions against Russian elites and Russia's financial and industrial sectors to undermine the country's capacity to wage its war against Ukraine.
That's according to the U.S. Department of the Treasury, Ukrinform reports.
"Today, the U.S. Department of the Treasury's Office of Foreign Assets Control (OFAC) is imposing nearly 100 sanctions on Russian elites and Russia's industrial base, financial institutions, and technology suppliers," the statement reads.
The Department of State also designated more than 70 persons to impose further costs in response to Russia's unprovoked war against Ukraine.
"With today's sanctions, the United States is continuing our relentless work to target Russia's military supply chains and deprive Putin of the equipment, technology, and services he needs to wage his barbaric war on Ukraine," Secretary of the Treasury Janet Yellen said.
According to her, the new sanctions sent a clear signal that those individuals and entities who profit from invasion and their proximity to the Kremlin will be held accountable.
In particular, OFAC sanctioned Russian oligarch Andrei Bokarev, his wife Olga Syrovatskaya, and the oligarch's company Transmashholding JSC, a major Russian rolling stock manufacturer. The sanctions list also includes Bokarev's henchmen who head large enterprises, as well as Russia's Deputy Defense Minister Alexei Krivoruchko.
Among the enterprises included in the sanctions list are JSC Soyuz, which builds engines for cruise missiles and military transport aircraft, Balashikhinskiy Liteyno Mekhanicheskiy Zavod, a company involved in the manufacture, development, production, testing, and repair of aviation equipment, aircraft engine manufacturer Agat and other enterprises of the industry. At the same time, restrictions were introduced against Russian electronics and technology companies that worked for Russia's military and industrial base.
In addition, OFAC targeted two companies located in Turkey that helped ship dual-purpose goods to Russia for the production of drones, cruise missiles and other military equipment.