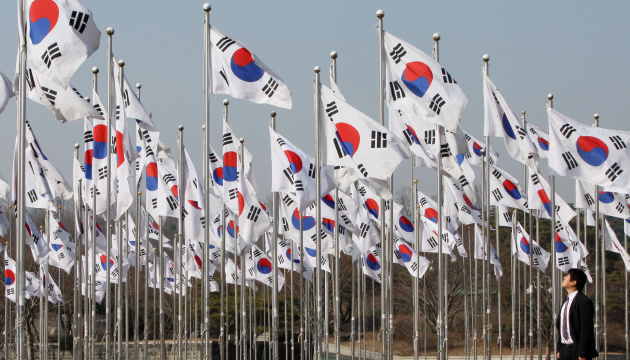 Seoul has proof Russia is using against Ukranie weapons supplied by North Korea
South Korea has long had confirmation that Moscow receives weapons from North Korea and uses them in its war against Ukraine.
That's according to Yonhap, referring to the Office of the South Korean President, Ukrinform reports.
"It's hard to talk about because this is an intelligence matter," the official said on customary condition of anonymity. "But we have long confirmed that kinds of weapons provided by North Korea were used by Russia in the Ukraine battlefield."
He also noted that it is premature to assess the results of the summit between Kim Jong-un and Vladimir Putin, since Kim's visit to Russia is still underway, adding that on Friday and Saturday, the North Korean leader is set to visit two more Russian cities where important military facilities are located.
"We're closely watching and scrutinizing all the situations going on and results going forward," the official said. "We're discussing multilateral measures we can take together with the United States, Japan and other key friends as well as individual measures that we can take on our own."
South Korean President Yoon Suk-yeol is expected to raise the issue of military cooperation between North Korea and Russia in his address to the UN General Assembly.
During a five-day visit to New York next week, the president is scheduled to meet with UN Secretary-General Antonio Guterres and discuss global issues such as the war in Ukraine and North Korea's nuclear threats, as well as ways for Seoul and the UN to cooperate, the report said.
As Ukrinform reported earlier, the chief of Ukraine's defense intelligence, Kyrylo Budanov, said North Korea had already been supplying Russia with 122mm and 152mm artillery rounds, as well as rockets for Grad MLR systems for a month and a half.