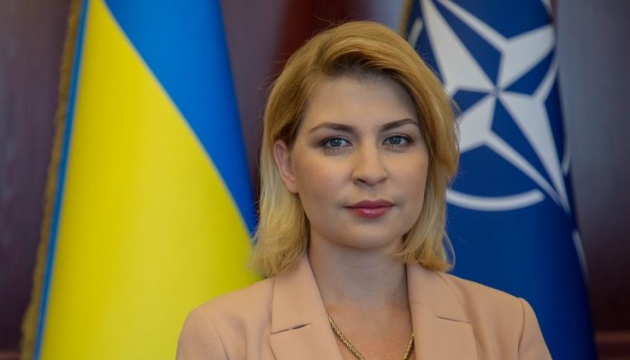 Stefanishyna to meet with Stoltenberg in Brussels
Deputy Prime Minister for European and Euro-Atlantic Integration of Ukraine Olha Stefanishyna has started her visit to Brussels.
This was reported by the Office of the Deputy Prime Minister on Facebook, according to Ukrinform.
It is noted that the government official will meet with NATO Secretary General Jens Stoltenberg, his newly appointed Assistant Secretary General for Political Affairs and Security Policy Boris Ruge and ambassadors of NATO member states.
The parties will discuss the strengthening of Ukraine in the conditions of a full-scale war through the implementation of decisions approved at the NATO summit in Vilnius, including the functioning of the Ukraine-NATO Council, the development of an adapted Annual National Programme, as well as other documents aimed at strengthening interoperability and enhancing cooperation.
As reported, Stefanishyna earlier said that Ukraine would be ready to become a part of the European Union in two years, and a member of NATO even sooner.
Photo: eu-ua.org