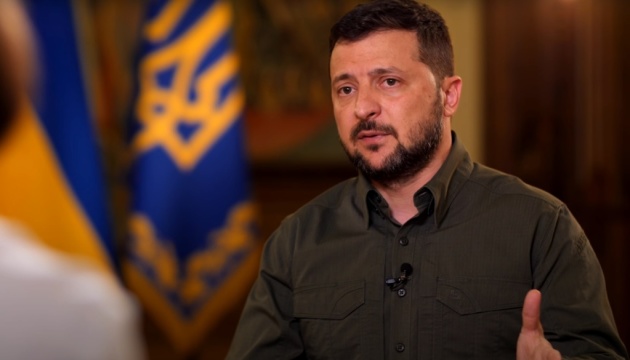 Corruption cases in Ukraine unrelated to partners' money, weapons - Zelensky
President Volodymyr Zelensky has assured the public that the cases of corruption detected in Ukraine are not related to international aid - money or weapons coming from partners.
He stated this in an interview with CNN, the full version of which was published by the Office of the Head of the Ukrainian State.
"All these cases are not connected to the help from our partners. So that's not about the weapons of our partners or money for the weapons, or money for the budget to pay pensions, social support, etc. These are other cases, it's not about the partners," Zelensky said, replying to the journalist's inquiry about exposed cases of corruption in Ukraine, which led to the dismissal of the defense minister.
The president also emphasized that currently everything related to justice in Ukraine is a very "sensitive" issue for people because the war is going on and Ukrainians are fighting for their values.
To a clarifying question, whether he is able to implement changes to weed out corruption, the head of state answered: "I have no other way. Here, I don't have an alternative, and I don't want one. We do not want to have any compromises with not only corrupt things people, but even with thoughts about it.''