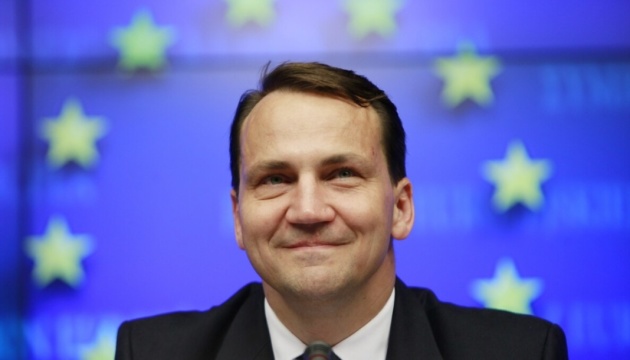 Europe should not count on normalization with Russia - MEP Sikorski
Russia will never be a democratic country and Europe should think about how to stop such an aggressive political regime.
That's according to Radoslaw Sikorski, Member of the European Parliament, Head of the EU-US Delegation, who spoke at an annual meeting of the Yalta European Strategy, "The future is being decided in Ukraine", organized by YES in partnership with the Viktor Pinchuk Foundation, Ukrinform reports referring to the YES press service.
"My discussions with the Europeans are that there is no need to try to normalize relations with Russia. It will never be democratic, it is rather an invader with a suicide vest on. And in fact, the question is how to stop him, this invader," said Sikorski, according to a report posted in Ukrainian.
According to him, despite the fact that Europe perfectly understands the aggressive nature of the Russian regime, there is a different perception of the concept of security in different EU countries.
"Security or danger is perceived differently by a Belgian, an Italian, or a Portuguese. This is based on the fact that the foot of a Russian soldier was never set there and never will be. This is where all these positions stem from," explained the head of the EU-US delegation.
He added that not all countries on the continent have an effective Plan B in case the hope for the normalization of relations does not materialize.
Poland has this Plan B in the form of 2% of GDP, which will be allocated to defense, the MEP stressed.
As reported by Ukrinform, the former Prime Minister of Great Britain, Boris Johnson, is skeptical about the possibility of reaching a peaceful settlement while Vladimir Putin remains President of Russia.
Photo: EPA