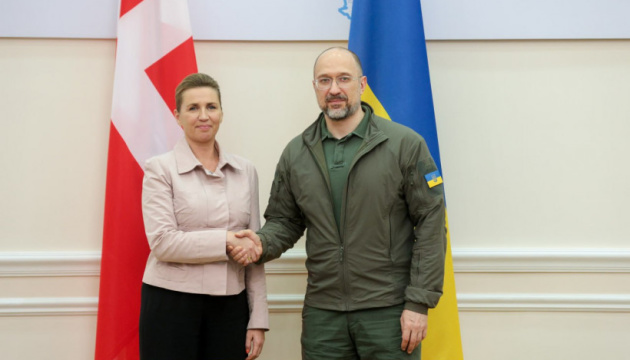 Shmyhal meets with Danish PM
Prime Minister of Ukraine Denys Shmyhal, at a meeting with Prime Minister of Denmark Mette Frederiksen, thanked the Danish partners for military assistance and solidarity with the Ukrainian people.
Prime Minister Shmyhal said this in a post on Telegram, Ukrinform reports.
"Glad to welcome Prime Minister of Denmark Mette Frederiksen to Ukraine. Denmark belongs to those countries that most actively support Ukraine in our fight against the Russian invader. We appreciate the military assistance of Danish partners, including the initiative to provide F-16 aircraft. This is a powerful contribution to guaranteeing security and deterring the Russian aggression. Today's terrorist act by Russians in the city of Kostiantynivka once again underscores the need to protect our skies and preserve people's lives," Shmyhal stressed.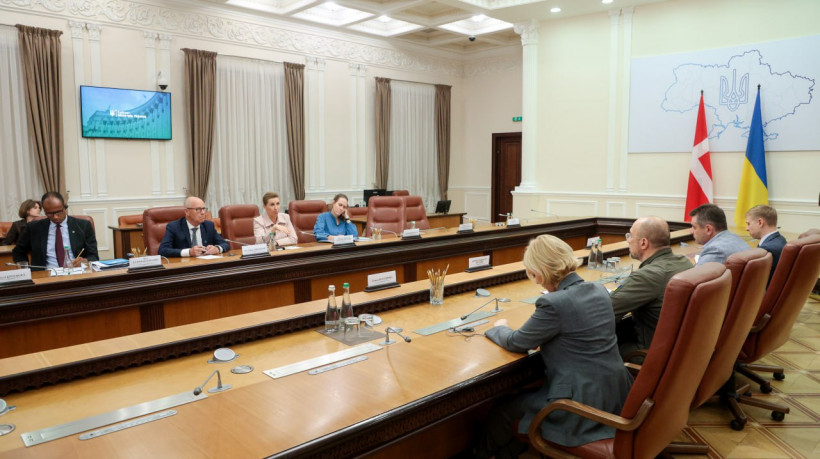 He separately thanked Denmark for its help in the reconstruction of Mykolaiv.
"Your support is an example of regional cooperation," the Prime Minister emphasized.
He added that humanitarian demining was discussed at the meeting.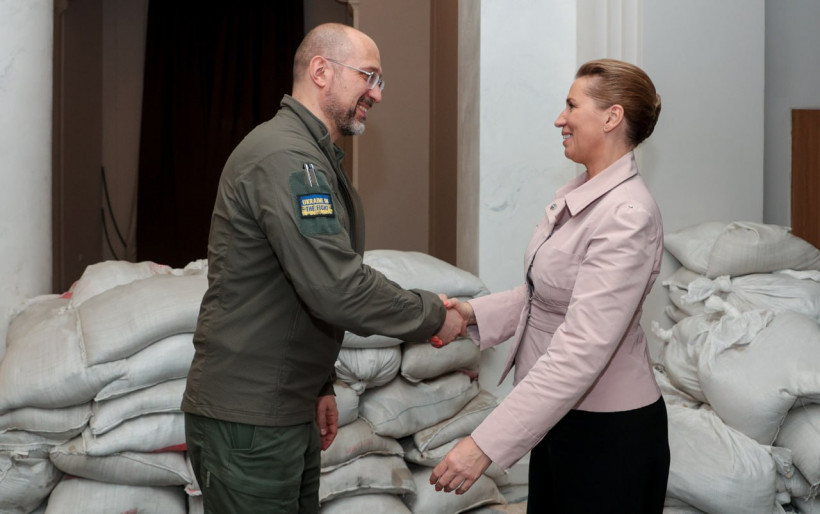 Shmyhal also thanked for supporting Ukraine's Peace Formula and solidarity with the Ukrainian people.
As reported, Prime Minister of Denmark Mette Frederiksen is visiting Kyiv on September 6.
On Wednesday, September 6, Russian invaders hit the central market in Kostiantynivka, Donetsk region. As of 18:00, 17 people were killed and 32 were injured following the Russian attack. The search and rescue operation ended.
Speaking about the enemy attack on Kostiantynivka, President of Ukraine Volodymyr Zelensky noted that the Russian army always hits civilians when the Ukrainian Defense Forces achieve success at the front.
Photo: Cabinet of Ministers