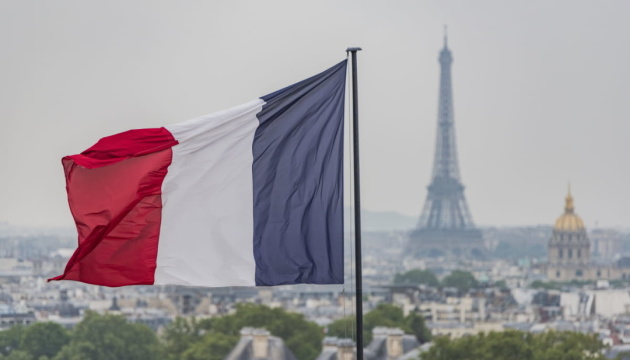 France condemns Russian strikes on Ukraine's grain infrastructure
The French government condemned the Russian strikes last night targeting the Ukrainian grain infrastructure in the Izmail district of Odesa.
This is stated in the press release posted by the Ministry of Foreign Affairs, Ukrinform reports.
"France condemns the Russian strikes which targeted grain infrastructure in the Izmail district this morning. These follow the strikes at the weekend which had already targeted civilian infrastructure in the Odesa region and near Romanian territory. Russia is thereby continuing its blackmail of global food security, marked by the systematic destruction of transit and storage facilities in Ukraine, obstacles to grain exports, and the suspension of the Black Sea Grain Initiative, which had allowed the shipment of 33 million tonnes of foodstuffs to 45 countries, particularly the most vulnerable countries in Asia and Africa.," the statement emphasizes.
The release recalled that Minister Catherine Colonna has repeatedly emphasized that these actions constitute war crimes and "will not go unpunished."
"France is maintaining – and will continue to maintain – its support for Ukraine for as long as it takes to help that country ensure its legitimate defence, strengthen its resilience and combat impunity for atrocities committed by Russia," the statement said.
The French Foreign Ministry emphasized that Paris will continue to take measures to strengthen global food security, which Russia is openly trying to weaken in order to turn it into a political weapon.
As reported, during the latest massive Russian drone attack in the area of the Izmail port in Odesa region, Shahed drones fell and detonated on the territory of Romania.
The spokesman for the Ministry of Foreign Affairs of Ukraine, Oleg Nikolenko, called this another confirmation that Russian terror poses a huge threat not only to the security of Ukraine, but also to that of neighboring countries, including NATO allies.
On the night of September 4, Ukraine's defense forces downed 23 Russian attack UAVs in the south and east. In total, overnight Monday, Russia launched 32 drones targeting Odesa and Dnipropetrovsk regions.
Photo: Shutterstock