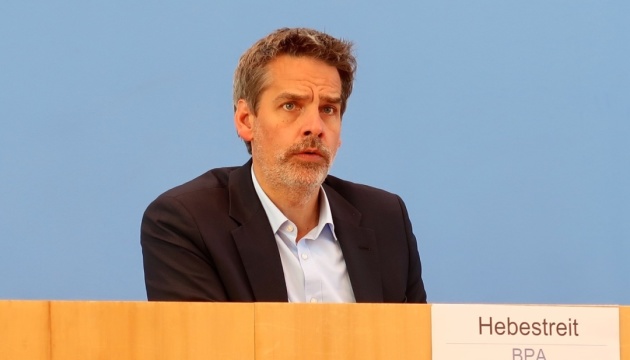 Germany considers elections in Ukraine important, but not critical
German officials consider it important for Ukraine to hold elections, which is a sign of democracy, but they do not say directly whether they are ready to put pressure on Kyiv to bring citizens to the polling stations in wartime conditions.
Federal government spokesman Steffen Hebestreit addressed the question on any potential pressure, speaking at a briefing on Monday, an Ukrinform correspondent reports.
"In principle, we believe that the values of democratic expression of will and elections are correct, but we must take into account the special situation that is and will for the foreseeable future remain in place in Ukraine. There is no such position that I could present now regarding what we would like to put pressure on Ukraine about. Ukraine has been at war for more than 18 months as a result of Russia's aggressive onslaught, it is forced to defend itself, to defend its territorial integrity and sovereignty. This is currently the most important issue," said Hebestreit.
A spokesman previously told Welt that, given the need to retain the usual election date despite the war, "the federal government attaches great importance to the conduct of the elections and the validity of constitutional provisions."
As reported, U.S. officials are demanding that Ukraine hold presidential elections (which under normal circumstances should be held in the spring of 2024) despite wartime, so that democracy in the country is not affected. Similar narratives are voiced by some other capitals as well.