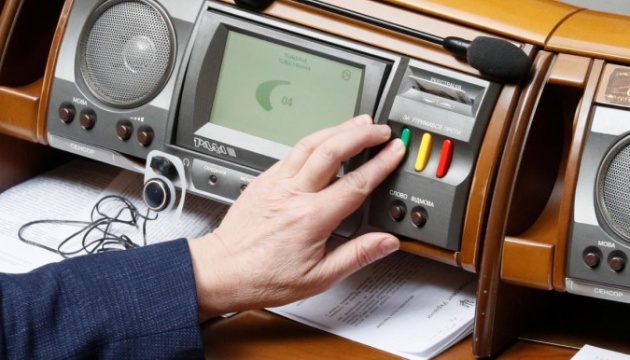 President calls on lawmakers to support Ukraine's European integration bills
President Volodymyr Zelensky called on people's deputies to support a number of draft laws, laid down in the recommendations put forward by the European Commission.
Zelensky stated this in his latest address to the nation, Ukrinform reports.
He emphasized that Ukraine has seven specific recommendations from the European Commission, some of which have already been implemented. In order to fulfill the remaining part - the adoption of a number of draft laws - effective work is required on the part of Ukraine's Verkhovna Rada.
"Each of these laws is of fundamental importance. And voting on them will be of fundamental importance, too. People will see who's worth what. And I call on people's deputies of Ukraine not to delay passing these decisions, not to let Ukraine down, and to support our European integration," Zelensky said.
This is about the restoration of electronic declaration of assets, changes to the law on national minorities and the law on "politically significant persons."
As reported, the Verkhovna Rada intended to adopt all necessary legislative acts by September 1 in order to ensure a further launch of negotiations with European institutions regarding Ukraine's accession to the European Union.