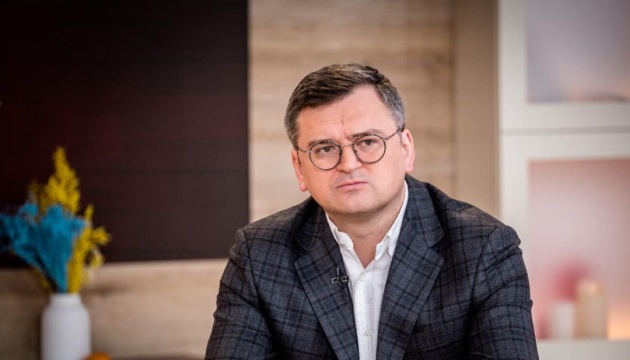 Kuleba on negotiations with Russia: Ask Prigozhin, he make deal with Putin, and he kills him
There is no reason to believe that Russian dictator Vladimir Putin will not behave differently during the negotiations than he did with the leader of the Wagner Group, Yevgeny Prigozhin
This was stated by Ukrainian Foreign Minister Dmytro Kuleba at a joint briefing with his French counterpart Catherine Colonna in Paris, an Ukrinform correspondent reported.
"As for the calls for negotiations with Putin, anyone who asks about this should ask not us, but Mr. Prigozhin. He had a conflict with Putin, he held successful negotiations with Putin, ended this conflict, agreed on security guarantees, and then Putin killed him," the head of Ukrainian diplomacy said.
Kuleba emphasized that there is no reason to believe that Putin will behave differently in any other negotiations.
As reported, on August 23, a private plane with Prigozhin on board, according to preliminary information, crashed in the Tver region of the Russian Federation. On August 27, the Investigative Committee of the Russian Federation confirmed Prigozhin's death in the plane crash.
After the unsuccessful rebellion of the Wagner Group against the Russian military leadership, the mercenaries went to Belarus. At the same time, the founder and head of the Group, Prigozhin, was free to move around the territory of both Belarus and Russia