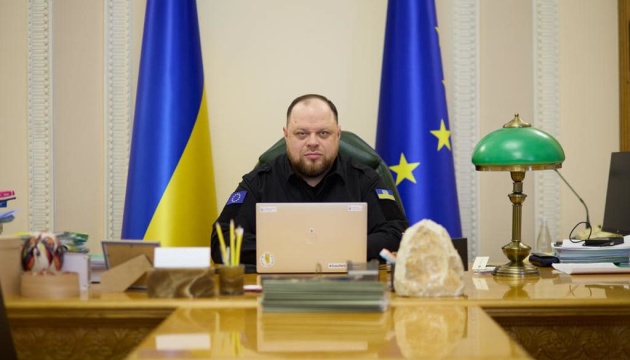 Stefanchuk discusses the course of reforms in Ukraine with G7, EU ambassadors
Chairman of the Verkhovna Rada Ruslan Stefanchuk met with ambassadors of the Group of Seven countries and the European Union to discuss the course of reforms in Ukraine.
The speaker of the Ukrainian Parliament said this in a post on Facebook, Ukrinform reports.
"The course of reforms in Ukraine is the main topic of the meeting with the Group of Ambassadors of the Group of Seven countries and the EU," he wrote.
The Verkhovna Rada Chairman thanked the G7 countries for their help in the military, financial and economic sectors.
"The Parliament of Ukraine was and remains a body open to cooperation. Today, Ukraine is actively working on the implementation of the seven recommendations of the European Commission," Stefanchuk noted.
At the same time, he emphasized that a successful reform process will determine the future of Ukraine as a European state, a member of the EU and NATO.
According to the Ukrainian speaker, the meeting participants discussed several important issues, including the restoration of declaration under the conditions of martial law, the restoration of financial reporting by political parties.
In addition, they discussed the reform (strengthening the capacity) of the Specialized Anti-Corruption Prosecutor's Office, the reform (strengthening the capacity) of NABU, as well as the improvement of corporate governance of state-owned enterprises.
"I thank our partners for their support, advice and recommendations," Stefanchuk summed up.
As reported, on June 23, 2022, Ukraine received the status of a candidate state for EU membership. Kyiv must fulfill seven requirements of the European Commission necessary to maintain its candidate status. In the autumn of 2023, the European Commission should release a report assessing Ukraine's fulfillment of seven requirements on its path to joining the EU.