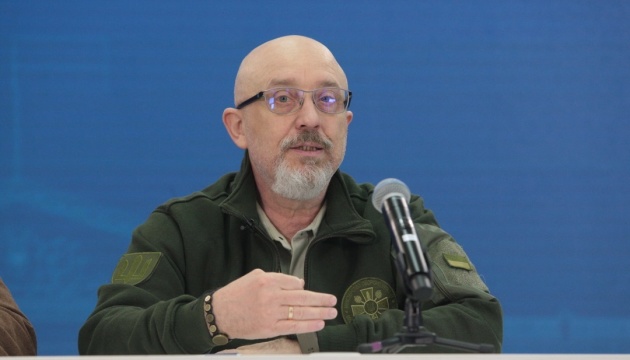 Germany to host next meeting in Ramstein format - Reznikov
The next meeting of the Ukraine Defense Contact Group in the "Ramstein" format will take place approximately within the week from September 18. It will be held at the Ramstein Air Base in Germany.
That's according to Ukrainian Defense Minister Oleksii Reznikov, who spoke with Channel 24, noting that air defense capabilities remain a priority for Ukraine, Ukrinform reports.
"More systems - more missiles, radars. Also aviation as a part of air defenses. The second thing is artillery and ammunition for it, munitions. The third thing is, as I say, our 'steel fist' - armored vehicles of all kinds," said Reznikov.
These are, in particular, armored personnel carriers, armored fighting vehicles, tanks, armored vehicles for evacuating the wounded, and all kinds of spare parts for them.
According to Reznikov, there is definitely no trend towards a decrease in Western aid. He noted that the political activity of parliaments will resume in the fall. They will decide how much money to invest in their defense capability and aid to Ukraine in 2024, the minister added.
As Ukrinform reported earlier, the 14th meeting of the Ukraine Defense Contact Group in the "Ramstein" format took place on July 18 via video conference. At that time, it was about training Ukrainian pilots on F-16s, as well as providing the Armed Forces with additional air defense systems, other weapons and ammunition.