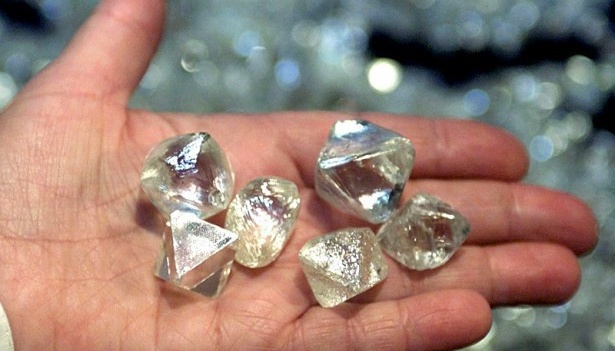 Russia's diamond industry keeps financing war – Ukraine's ambassador to South Africa
Ambassador of Ukraine to the Republic of South Africa Liubov Abravitova stressed that the mining of diamonds in Africa enables Russia to continue financing the war against Ukraine.
The diplomat spoke in an interview with ArmyInform, Ukrinform saw.
"Today, the diamond industry allows Russia to continue financing aggression against Ukraine," Abravitova said
According to the ambassador, at the moment there are no legal mechanisms to limit Russia's operations in the global diamond market. During the May summit of the Group of Seven in Hiroshima, the mechanisms of Russia's economic limitation were agreed, but "from the mining stage to the finished goods on store shelves so many changes occur that you can't even find the diamond's country of origin," the diplomat emphasized.
She noted that the Russian mining industry is closely related to that of some African countries.
"If Russia withdraws from the diamond market, additional opportunities will open up for many African states," believes Ukraine's envoy to South Africa.
In this connection, Abravitova mentioned the Kimberley Process, a platform that was created 23 years ago to prevent the use of diamonds to feed conflicts in Africa.
It is impossible to exclude Russia from the process, given Moscow's influence in this organization through Belarus. A consensus required for decision-making also makes it impossible to isolate the Russian Federation. Therefore, at the next session of the organization in November, Ukraine faces a choice: either to block the platform's work or to continue discussions.
"We should continue to look at the Russian diamond industry as a source of reparations for Ukraine. Many are now choosing synthetic diamonds because classic diamonds can be stained with the blood of war," said Abravitova.
As Ukrinform reported earlier, in August 2022, Bloomberg wrote that Russia had found a way to avoid sanctions imposed on the sale of its diamonds, earning hundreds of millions of dollars every month. In particular, it was noted that deals for the purchase of Russian diamonds mostly go through Indian banks. It was noted that Russia's mining giant Alrosa sells diamonds to buyers in India and Europe mainly for rupees.
Photo: ArmyInform