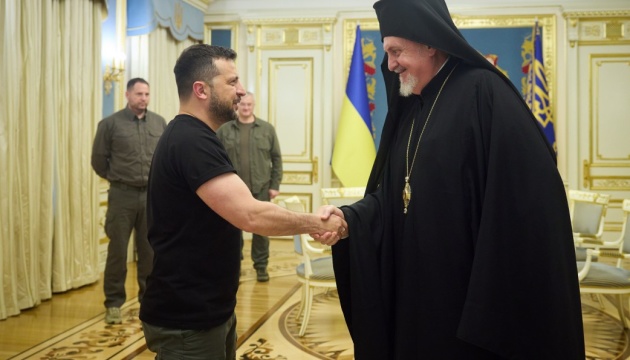 Zelensky meets with Ecumenical Patriarch's representative
President of Ukraine Volodymyr Zelensky met with a representative of the Ecumenical Patriarch, Metropolitan Emmanuel of Chalcedon, who arrived in Ukraine.
According to the President's Office, Zelensky noted that the visit of the Metropolitan was a very important signal of support for Ukraine and the Ukrainian people from the Ecumenical Patriarchate during the full-scale war unleashed by Russia.
"I greatly appreciate the dialogue we continued with His All-Holiness Ecumenical Patriarch Bartholomew during my recent visit to Türkiye. It was very important," Volodymyr Zelensky emphasized.
The President conveyed an invitation to the Ecumenical Patriarch to visit Ukraine.
For his part, Metropolitan Emmanuel of Chalcedon conveyed to the Head of State the best greetings from His All-Holiness.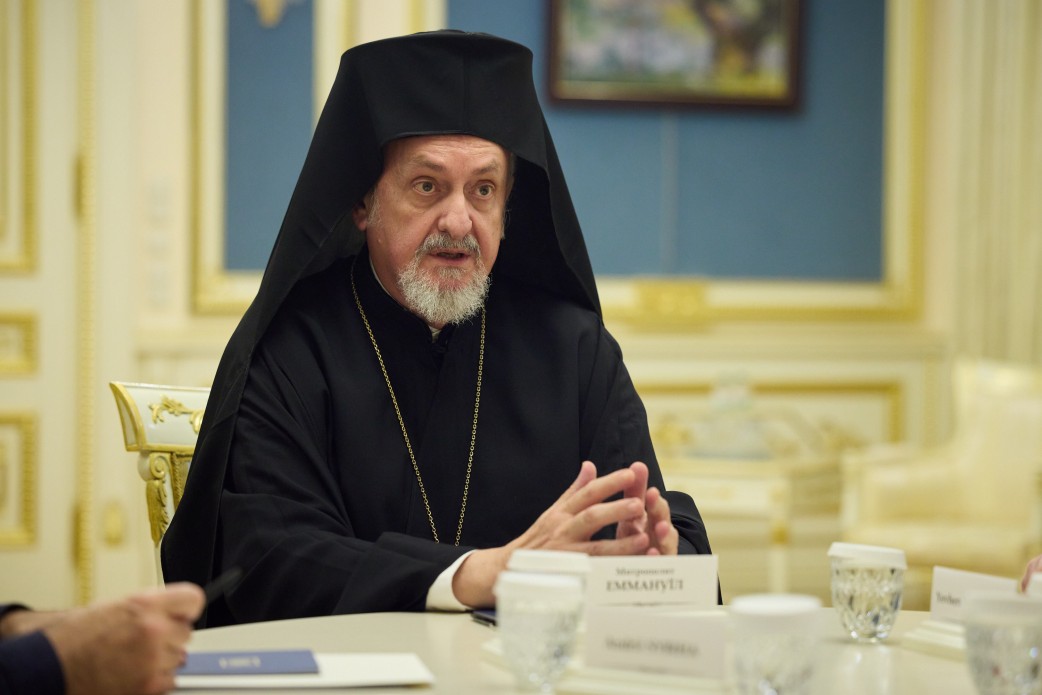 "We strongly support you in this difficult moment. You can rest assured of our support and of everything we can do on behalf of the Ecumenical Patriarchate," he said.
It is noted that Zelensky and the representative of the Ecumenical Patriarchate also discussed the spiritual independence of Ukraine, the Ukrainian Peace Formula, and the issue of the return of children illegally deported from Ukraine.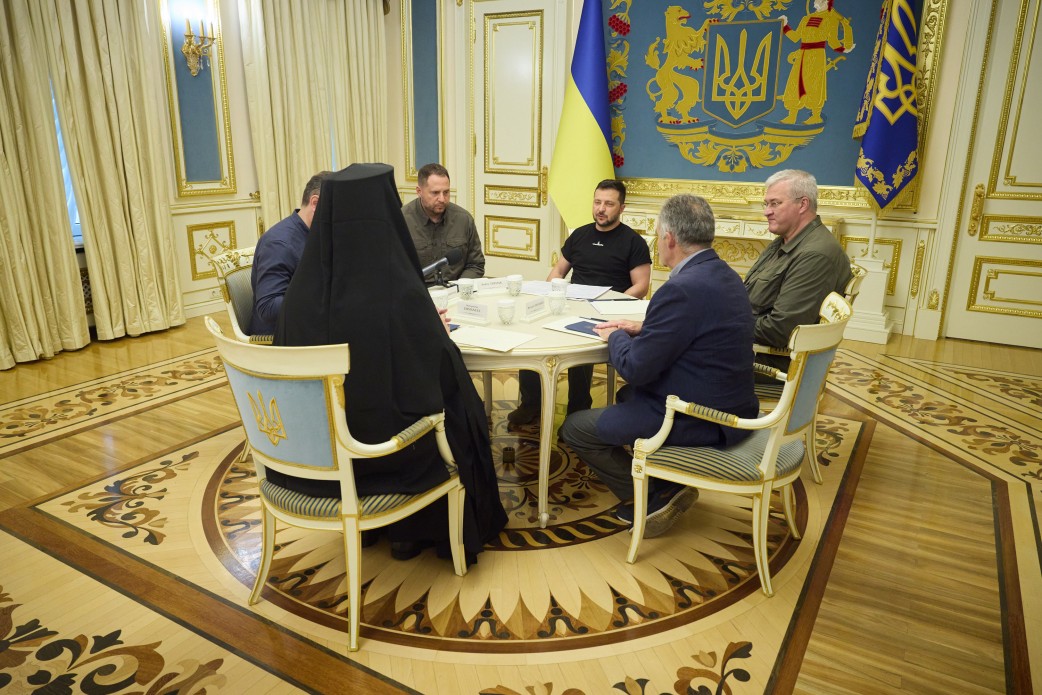 As reported by Ukrinform, a representative of the Ecumenical Patriarch, Metropolitan Emmanuel, arrived in Kyiv at the invitation of the President of Ukraine.
Photo: President's Office