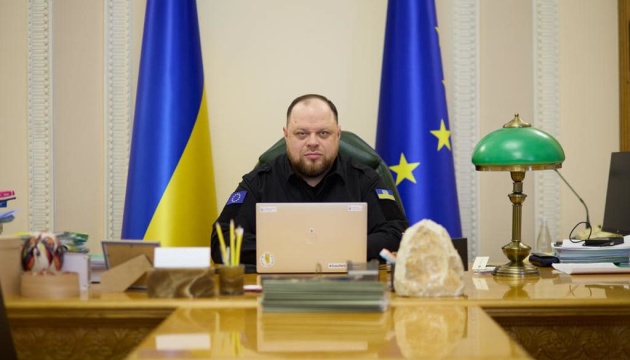 Stefanchuk: Ukraine should develop inter-parliamentary cooperation with Hungary, Serbia, Israel
Ukraine should work towards building inter-parliamentary cooperation with Hungary, Serbia, and Israel.
Chairman of the Verkhovna Rada of Ukraine Ruslan Stefanchuk said this at the conference of Ukraine's ambassadors on August 3, an Ukrinform correspondent reported.
He emphasized that the Verkhovna Rada had an unprecedentedly high level of mutual understanding with the parliaments of all western countries neighboring Ukraine. Stefanchuk thanked the Ukrainian ambassadors in Poland, Slovakia, Romania, and Moldova for this work. Separately, the Speaker of the Ukrainian Parliament expressed his gratitude to the previous and incumbent ambassadors, as well as the teams of Ukrainian embassies, in Lithuania, Latvia, the Czech Republic, Austria, Sweden, Norway, Denmark, Croatia, Slovenia, Bulgaria, North Macedonia, and Montenegro for their comprehensive support for inter-parliamentary cooperation.
At the same time, the Verkhovna Rada Chairman named the countries with which Ukraine needs to strengthen cooperation. In particular, Stefanchuk noted that he would submit proposals to chargé d'affaires ad interim in Hungary István Balogh which, in his opinion, will open a new corridor for negotiations between the countries.
In addition, he emphasized the need to "rethink a new level of relations and continue to build inter-parliamentary cooperation" with Serbia and the State of Israel.