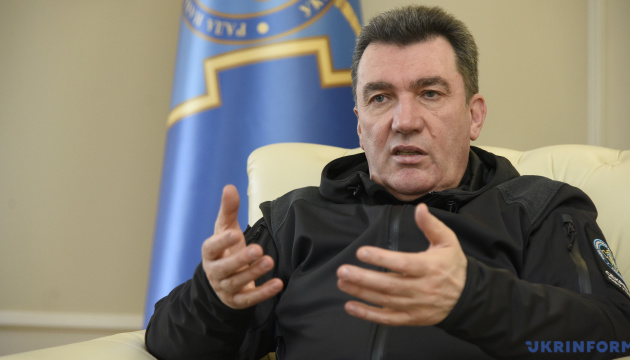 NSDC Secretary: Ukraine expected much more from NATO summit, but results already victory
Ukraine expected the results of the NATO summit to provide a concrete solution to the issue of membership in the Alliance, but the results are already a victory.
Secretary of the National Security and Defense Council Oleksiy Danilov said this on the air of the United News telethon, Ukrinform reports.
"We would really like everything to be resolved quickly, so that the issue of our membership in the Alliance could be more specifically resolved at this summit. However, I believe that the result achieved by our President at this summit, and in general everything that happened there, is, of course, a victory for us. But I emphasize once again that we would really like to see much more," Danilov said.
He emphasized that Ukraine needs to complete a difficult "homework" on NATO membership. The NSDC Secretary emphasized that Ukraine will become a member of the Alliance. In his opinion, no one doubts this anymore. "Yesterday also showed that a big cross has been put on the Russians' thoughts about building the Russian Empire. The Russian Empire will no longer exist," Danilov added.
As Ukrinform reported, on July 11-12, the Lithuanian capital hosted a NATO summit, which announced the establishment of the NATO-Ukraine Council.
President Volodymyr Zelensky said that Ukraine appreciates the recognition that it does not need a NATO Membership Action Plan and called it a good result of the summit.
On the sidelines of the summit, the leaders of the Group of Seven countries agreed on a "Joint Declaration of Support for Ukraine."