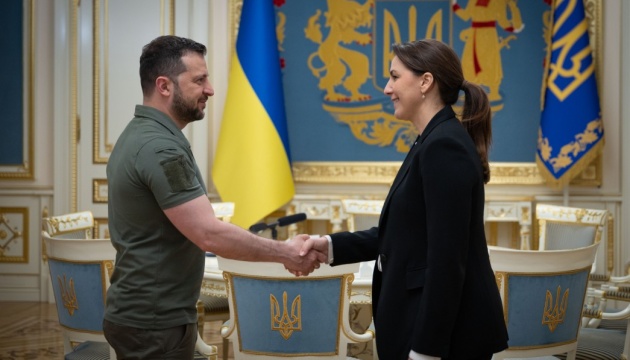 Ukraine's president, UAE's environment minister meet in Kyiv
Ukrainian President Volodymyr Zelensky and Minister of Climate Change and Environment of the United Arab Emirates Mariam Almheiri have discussed the consequences of Russian environmental crimes in Ukraine.
The two met in Kyiv on Sunday, June 11, Ukrinform reports, citing the press service of the head of state.
Welcoming the UAE government representative to Kyiv, Zelensky noted the importance of the Emirati official's visit and thanked the United Arab Emirates for the support of the Ukrainian people and the humanitarian aid provided.
"We appreciate this visit and consider it as evidence of the support of Ukraine by such an influential state as the UAE. We are sincerely grateful for the assistance received from the Emirates and we expect your state to continue this noble mission," the president said.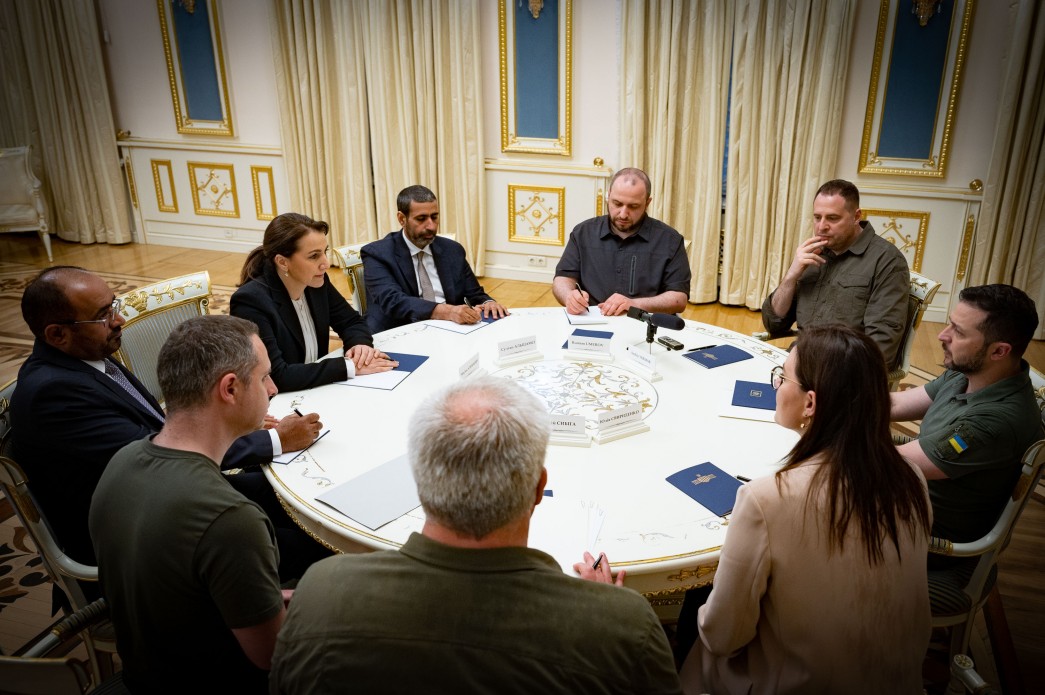 Zelensky drew the minister's attention to the consequences of environmental crimes committed by Russia during its full-scale invasion of Ukraine and emphasized the need to bring the aggressor to account for the crime of ecocide and to compensate for the damage caused.
Both parties also paid particular attention to the implementation of the Ukrainian Peace Formula and the Plan for the Reconstruction of Ukraine. Zelensky emphasized the opportunities for Emirati investment funds and business entities to participate in the implementation of these programs.