Zelensky, Pope's special envoy discuss Ukrainian peace formula
President Volodymyr Zelensky met with Cardinal Matteo Zuppi, Special Envoy of Pope Francis, who is on a visit to Ukraine.
According to the President's Office, Zelensky and the Special Envoy of Pope Francis discussed the situation in Ukraine and humanitarian cooperation between Ukraine and the Holy See as part of the Ukrainian Peace Formula implementation.
Zelensky stressed that Russia continues to commit horrific war crimes against Ukraine, the latest of which is the blowing up of the Kakhovka HPP dam.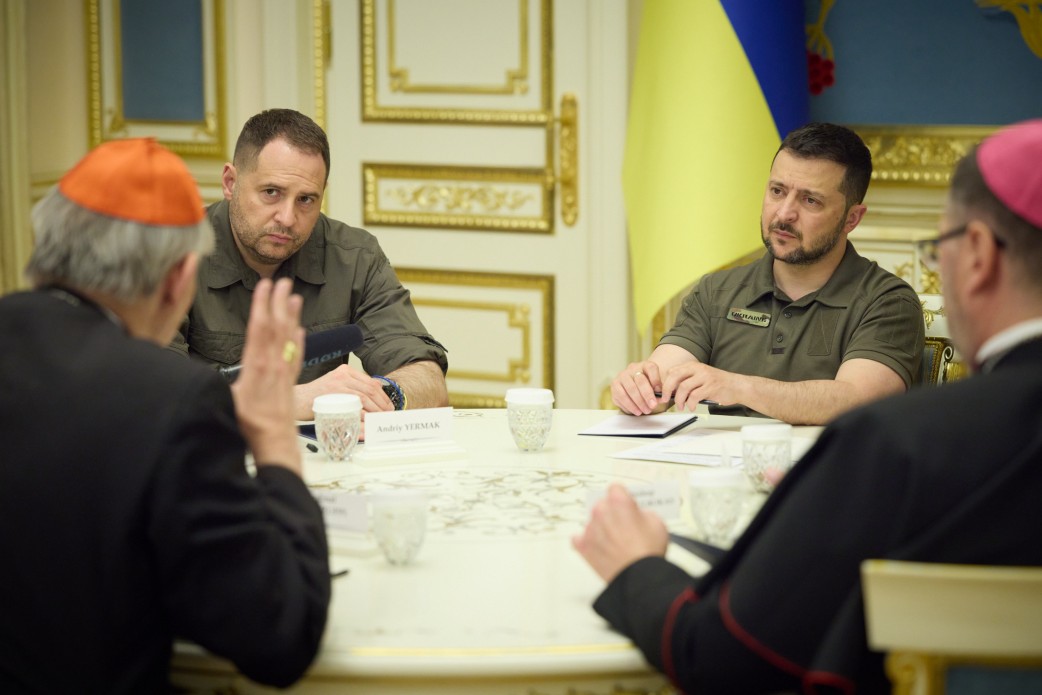 "This crime poses enormous threats and will have terrible consequences for people's lives and the environment," the President noted.
The Head of State emphasized that the ceasefire and freezing of the conflict would not lead to peace.
"The enemy will take advantage of the pause to build up its capabilities and further attack, to conduct a new wave of crimes and terror. Russia must withdraw all its troops from the territory of Ukraine within its internationally recognized borders," Zelensky emphasized.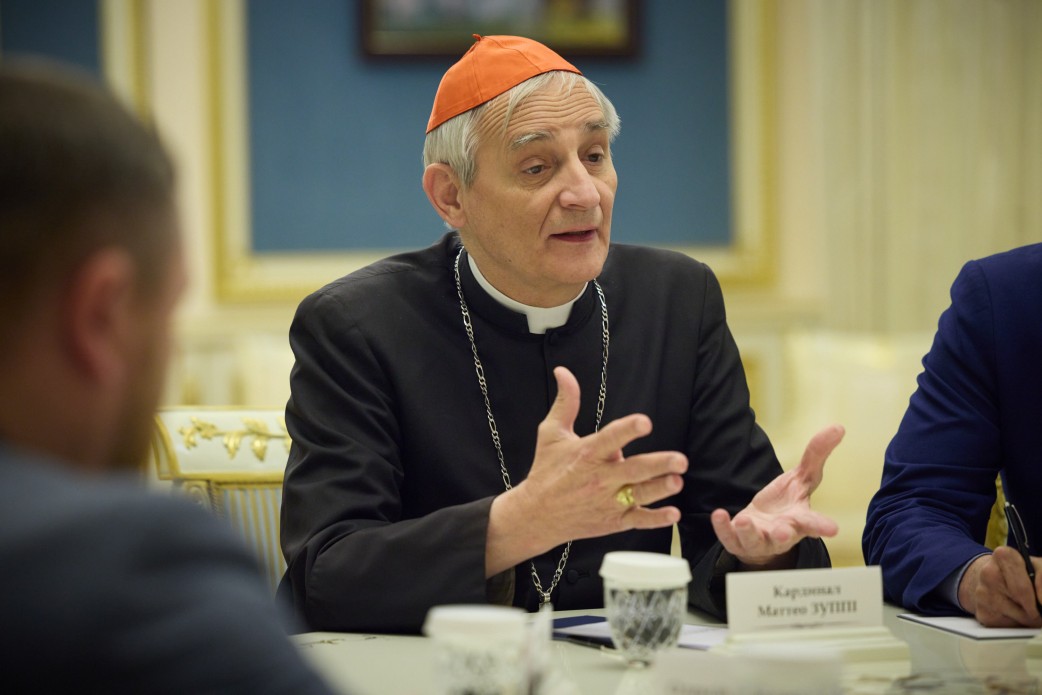 The President of Ukraine stressed that only united efforts, diplomatic isolation and pressure on Russia can influence the aggressor and bring a just peace to the Ukrainian land.
Zelensky and Cardinal Matteo Zuppi discussed in detail the implementation of the Ukrainian Peace Formula and the need to involve the widest possible range of countries, including the Global South, in the Global Peace Summit.