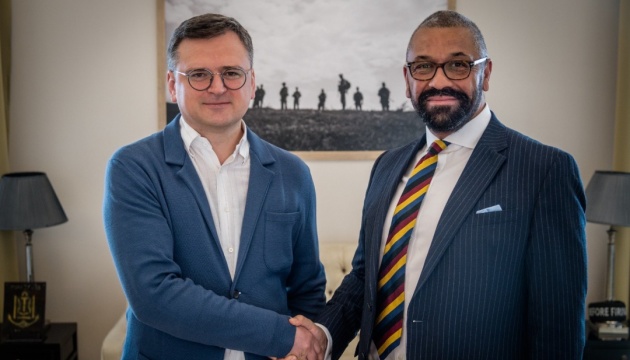 UK's Cleverly sees withdrawal of Russian troops from Ukraine as shortest path to peace
UK Foreign Secretary James Cleverly has said that the fastest and shortest path to peace is the withdrawal of Russian troops from Ukrainian territory.
He said this at a joint briefing with Ukrainian Foreign Minister Dmytro Kuleba in Kyiv on Monday, June 5, according to Ukrinform.
Cleverly said the UK would continue to help Ukraine, particularly on international platforms, adding that he had spoken with his Ukrainian counterpart about how best to end this war.
He noted that it was not only about the defense of Ukraine, but about the defense of the global security structure that protects the economy and stability.
In his opinion, Putin should realize that he tried to take Kyiv but failed to do so, just as he failed to annex the southern and eastern regions of Ukraine or key cities in the central part of Ukraine.
Cleverly noted that the Russian leader must now understand that the lack of achievements, as well as the negative and insignificant effectiveness of his military, indicates that there cannot be a military solution to this war. Putin must understand that the only possibility for him to take further action is to withdraw his troops, Cleverly said.
Photo: @DmytroKuleba