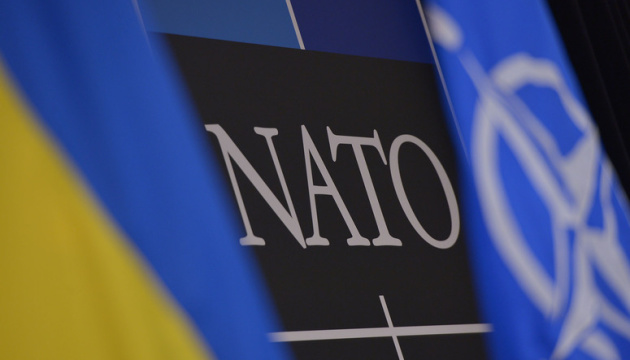 Ukraine wants to hear action plan of swift accession to NATO - deputy defense chief
The Ukrainian authorities want to hear about concrete steps that both sides — NATO and Ukraine — must take to achieve membership of the Alliance in the shortest period of time.
That's according to Deputy Defense Minister Volodymyr Havrylov, who spoke with Politico, Ukrinform reports.
"We would like to hear the plan or roadmap, or a list of actions to be done by both sides — NATO and Ukraine — to achieve the membership in a very short period of time," Havrylov said.
While he recognized this would not be possible while the war remains ongoing, "at the same time, we have to understand that after our victory, our process of [joining] the bloc will be very, very short."
At the same time, according to the official, Ukraine will conduct negotiations on a "system of security guarantees" with NATO during the transitional period before membership.
According to the deputy minister of defense, such guarantees should include the obligations of NATO member states to help Ukraine win the war; support for the Ukrainian economy; and support for continued sanctions and other forms of pressure on Russia.
Asked about reports of China selling drones to Russia, Havrylov said it was only about "commercial drones."
"Yes, they continue to sell just regular commercial things to support the Russian economy. It's okay, it's understandable, but we hope they will keep the promises not to sell Russia any weaponry, like Iran. That's important. China also is following some kind of international sanctions against Russia, and India as well. So if it's about dual-use equipment, I think neither China [nor] India are … interested in violating this kind of [sanctions] because they are dependent on the technologies from Europe and the United States," Havrylov said.
As Ukrinform reported earlier, the Head of the Ukrainian President's Office, Andriy Yermak, is convinced that Ukraine will join NATO and the European Union much sooner than everyone thinks.