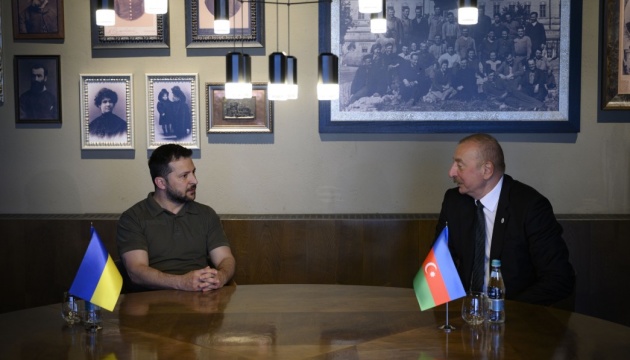 Zelensky, Aliyev discuss reconstruction of Ukraine
Ukrainian President Volodymyr Zelensky has met with his Azerbaijani counterpart Ilham Aliyev as part of the European Political Community Summit in Moldova.
That's according to the Office of the President of Ukraine, Ukrinform reports.
Zelensky thanked Azerbaijan for its consistent support for the territorial integrity and sovereignty of Ukraine, support within international organizations, in particular during the voting for the UN General Assembly resolutions.
He also noted the comprehensive humanitarian assistance provided by Azerbaijan.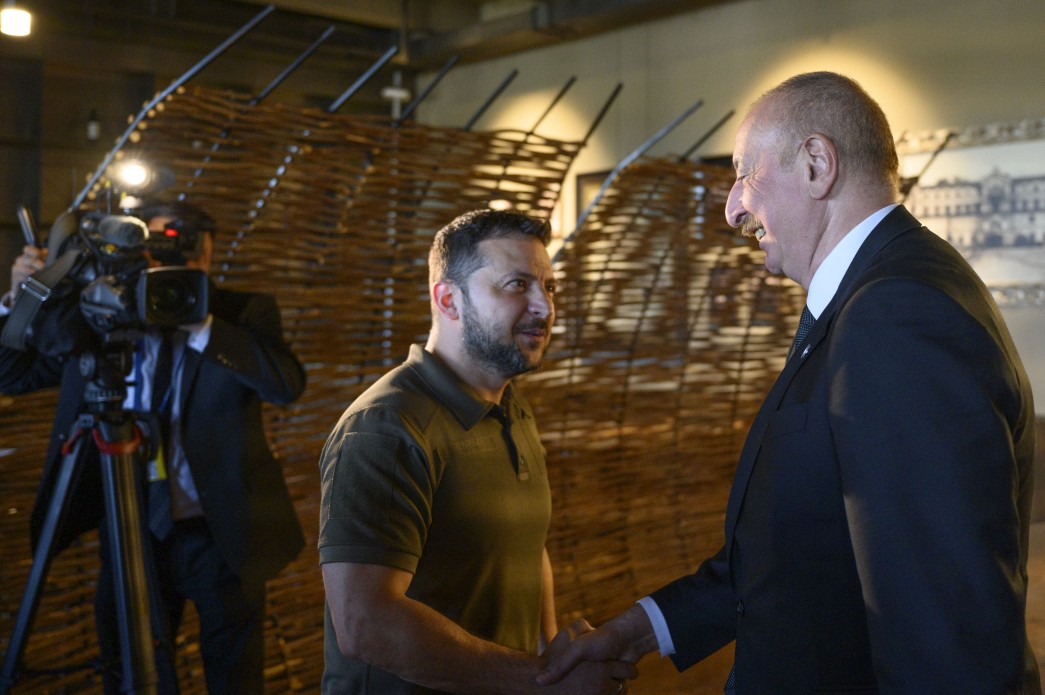 "We highly appreciate Azerbaijan's participation in the restoration of infrastructure facilities in Kyiv region. We hope for assistance in the further reconstruction of Ukraine. In the post-war period, we look forward to Azerbaijan's active participation in investment projects in Ukraine," Zelensky said.
Both leaders paid special attention to Azerbaijan's experience in the issue of humanitarian demining of the de-occupied territories.
Zelensky expressed hope for the active involvement of Azerbaijan in supporting Ukraine's initiatives to achieve lasting and just peace based on the Ukrainian Peace Formula.
Photo: Office of the President of Ukraine