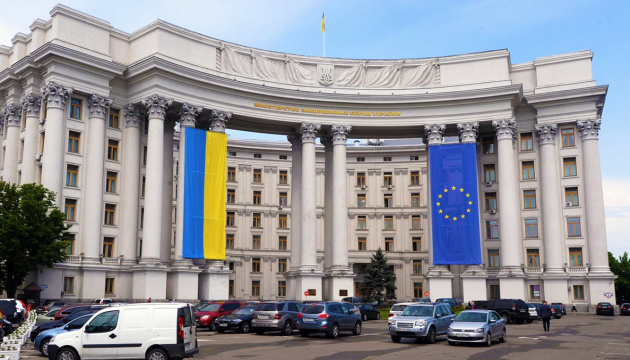 Ukraine condemns North Korea's attempt to launch spy satellite
Ukraine strongly condemns DPRK's attempted military satellite launch using ballistic missile technology.
The Ukrainian Foreign Ministry said this in a statement posted on its website, according to Ukrinform.
"Pyongyang once again conducts acts that destabilize the situation in the region and violate international law. The announcements of further launches in the near future raise even more concerns," the ministry said.
It added that the use by DPRK of ballistic technology in missile launches as well as the continuation of North Korea's missile and nuclear programs are a gross violation of multiple UN Security Council resolutions.
"Ukraine calls for strengthening of efforts by the international community to put pressure on Pyongyang in order to ensure stability and security on the Korean Peninsula," the Ukrainian Foreign Ministry said.
Early on Wednesday, North Korea launched a carrier rocket, having notified Japan of a plan to launch a satellite between May 31 and June 11.
South Korea, the United States and Japan have warned Pyongyang that its plans to launch a satellite are illegal.
Japanese Defense Minister Yasukazu Hamada ordered the Self-Defense Forces to destroy any ballistic missiles approaching the country after North Korea announced plans to launch a satellite.