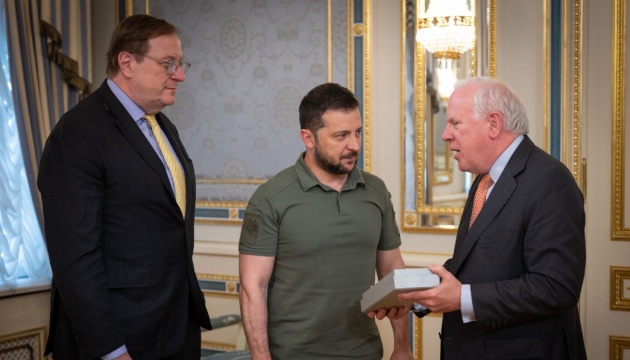 Zelensky meets with Atlantic Council delegation
The visit of the Atlantic Council delegation to Ukraine is another important signal of the United States' support for the country.
Ukrainian President Volodymyr Zelensky reported this on his Telegram channel, according to Ukrinform.
"I thank President Biden and the entire American people for their strong support of Ukraine from the very beginning of Russian aggression. We appreciate the bicameral and bipartisan support of the U.S. Congress," he wrote.
He specified that Ukraine defends democratic values shared by both countries and peoples, adding that this is a fight for freedom and for the future of the world.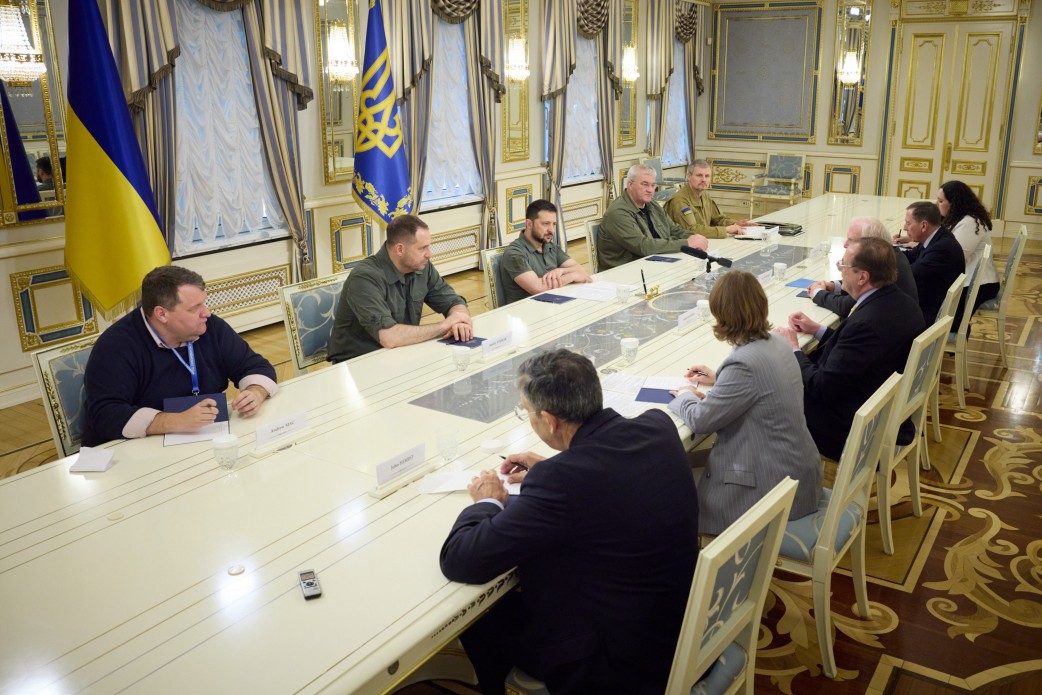 The Ukrainian President's Office, in turn, reported that Zelensky had met with a delegation of the Atlantic Council, a leading American non-governmental think tank, led by the organization's CEO Frederick Kempe. The delegation consisted of Board members John Rogers, David Petraeus and John Herbst.
At the request of the Atlantic Council representatives, Zelensky informed them of the main defense needs of Ukraine. He also praised the decision of U.S. President Joseph Biden to launch a fighter jet coalition and start training Ukrainian pilots on modern Western fighter jets.
Zelensky spoke about the situation on the frontline and gave a prediction of its development in the near future. He emphasized that in recent days, the Russian aggressor had significantly intensified its missile terror and was conducting massive strikes on Ukrainian cities, primarily on civilian infrastructure and civilians.
During the meeting, the issue of Ukraine's expectations from the NATO Summit in Vilnius was raised. Zelensky said that it is important for Ukraine to receive a clear signal about the prospects of membership in the Alliance.
"This will be a powerful motivational factor for our army, for the entire Ukrainian people," Zelensky said.
He also told the Atlantic Council delegation about the progress of reforms in the country, which continue despite Russian aggression.
At the end of the meeting, Kempe presented Zelensky with the Global Citizen Award, with which the Atlantic Council honors the world leaders who have made an outstanding contribution to the development of transatlantic relations.
"This is an honor for the entire Ukrainian people. For their courage and heroic struggle," Zelensky said, receiving the award.
Photos: President's Office