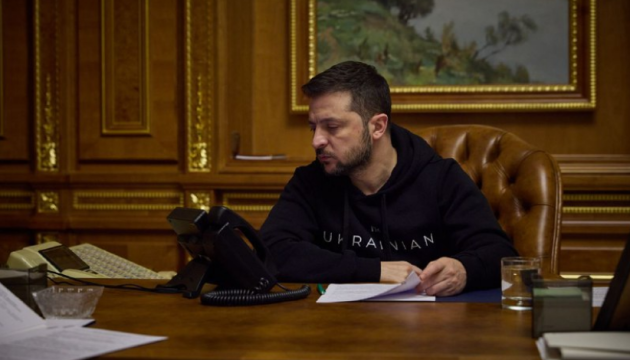 Ukraine's president has first-ever phone call with president of Cape Verde
Presidents Volodymyr Zelensky of Ukraine and Jose Maria Neves of Cape Verde have discussed the Ukrainian peace formula and global food security.
This was the first conversation between the two leaders in the history of the two countries' diplomatic relations, Zelensky said on Telegram.
"We continue our systemic work with Global South. I had the first phone call in the history of diplomatic relations with President of Cape Verde Jose Maria Neves," Zelensky said.
He also spoke about the Ukrainian Peace Formula and offered Cape Verde to join its implementation.
The two discussed the topic of global food security, in particular the Grain from Ukraine humanitarian initiative.
Zelensky has recently taken part in the G7 summit in Hiroshima, where he held bilateral meetings with most of its participants, who represented not only the Group of Seven, but also the leading states of the Global South.
Photo: Office of the President of Ukraine