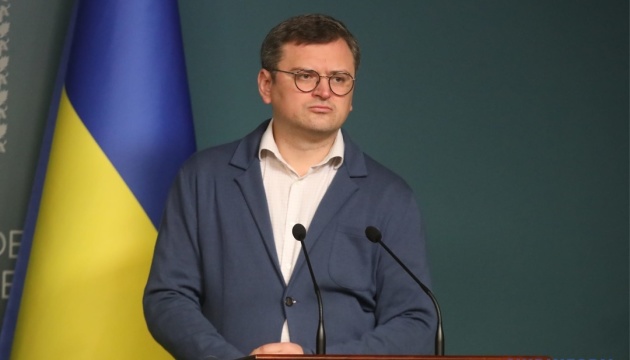 Diplomatic relations with Africa will open up new opportunities for Ukraine - Kuleba
Diplomatic relations with Africa can provide Ukraine with new opportunities.
Ukrainian Foreign Minister Dmytro Kuleba said this in a video posted to Facebook, according to Ukrinform.
"We need Africa's support on the international stage. Secondly, Africa is an economic opportunity. We want more Ukrainian companies to export their products to Africa, earn money and, accordingly, return it to Ukraine and create jobs. There are big opportunities here. [...] Thirdly, this is the development of people-to-people contacts. We are working to ensure that there are more African students in Ukraine after the war," Kuleba said.
He noted that this way people will return to their countries and become "lawyers of Ukraine" and this will be "our soft power."
Ukraine's foreign minister is visiting African countries to promote President Volodymyr Zelensky's Peace Formula and to open new perspectives for the country.