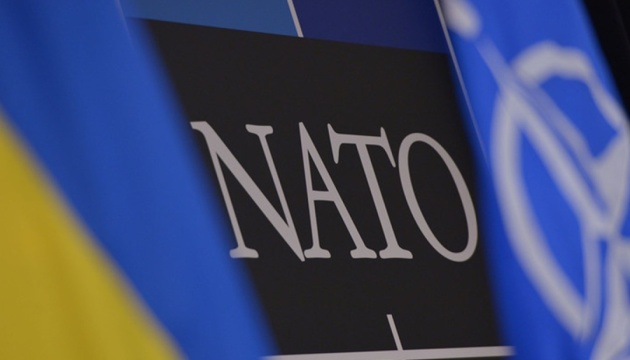 Kyiv Security Forum calls on NATO to grant Ukraine membership
At its upcoming summit in Vilnius, NATO must make a political decision to offer Ukraine membership in the military alliance and begin accession negotiations.
That's according to a policy paper of the Kyiv Security Forum entitled "Fighting for NATO," which was presented during the 15th Annual Kyiv Security Forum, Ukrinform reports.
The document states that the main obstacle on Ukraine's path to NATO for many years was a lack of political will from both sides.
"Instead of accepting Ukraine - a historic step which could have ensured common security and halted Russia's growing geopolitical and military ambitions - many political leaders preferred to postpone and leave aside for an indefinite future. This turned out to be a tragic mistake," the document reads.
At the same time, it adds that the war has changed it all: "Ukraine's national resistance against Russia's aggression made a real breakthrough in the security vision of the Alliance. Ukraine proved to be a stronghold of common security."
The authors of the document said that nothing may substitute Ukraine's NATO membership now - "neither special formats nor temporary security arrangements."
The Kyiv Security Forum emphasized the need to move rapidly from words to action and expressed hope that the NATO summit in Vilnius would be a turning point in the issue of Ukraine's membership in the Alliance.
The document calls on the Allies to make a political decision to offer membership to Ukraine and start accession negotiations. In addition, it calls for the beginning of talks within the Alliance on offering Ukraine Article 5-like collective defense guarantees for the period before its accession to NATO.
"Without uncompromised clarity on Ukraine's accession, once again we would risk that the war in Europe never ends and Ukraine's NATO membership becomes a bargaining point in political talks instead of becoming a founding element of a new European security architecture," the document said.