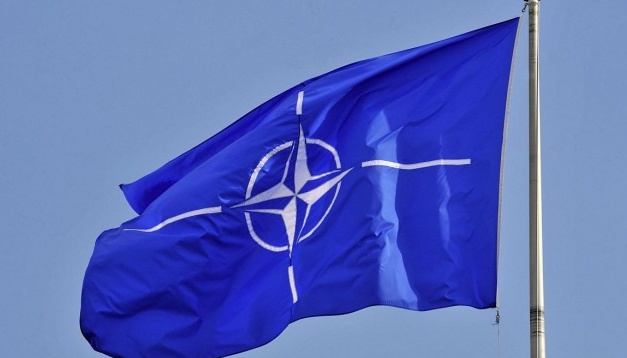 Ukraine to become NATO member when security situation allows - Zelensky's Office chief
Partner countries, which Ukraine wants to see as guarantors of its security on the way to NATO membership, support the provision of such guarantees, and the form of their consolidation is currently being discussed.
This was stated by the head of the President's Office, Andriy Yermak, who spoke with the press in Kyiv on Friday.
He noted that all the leaders of the partner states have a draft of the Kyiv Security Treaty for perusal. Andriy Yermak noted that Ukraine advocates the development of a document based on the best positions of both the Kyiv Security Treaty and the packages of agreements concluded and working efficiently in other countries.
The head of the President's Office emphasized that security guarantees will be in effect until the country joins NATO: "Ukraine's ambitions for membership in the Alliance remain unchanged, so work continues on positions to support our Euro-Atlantic course."
"I have no doubts that in the future, Ukraine will be a member of NATO. But we are realists. We understand that this will definitely happen when the security situation allows," Andriy Yermak added.
"Our expectations of the summit in Vilnius boil down to two key priorities: fixating in one form or another the fact that we are on the way to membership in NATO, and before joining the Alliance – obtaining security guarantees," the head of the Office of the Head of State emphasized.
Separately, he spoke about the outcome of President Volodymyr Zelensky's participation in the summit of the League of Arab States in Saudi Arabia and the G7 summit in Japan. According to him, the development of relations with the Arab nations and the Global South is now important for Ukraine, so painstaking work is underway in many directions at once.
"I am sure that we will have partnership relations with Saudi Arabia at various levels. They have already provided us with humanitarian aid and, I think, will continue to do so," Yermak said.
The head of the President's Office noted that he positively assesses the possible participation of this country in the implementation of the Ukrainian peace formula and in the Global Peace Summit.
According to Yermak, bilateral meetings held by Volodymyr Zelensky during the summit of the League of Arab States will mark the beginning of important cooperation, so visits of representatives of the Arab world to Ukraine are expected.
"They are ready to invest now, without even waiting for the end of the war. This is very important for us. Thanks to this, we are becoming influential actors, in particular in this region," he concluded.
https://president.gov.ua/news/andrij-yermak-ukrayina-stane-chlenom-nato-koli-dozvolyatime-83181