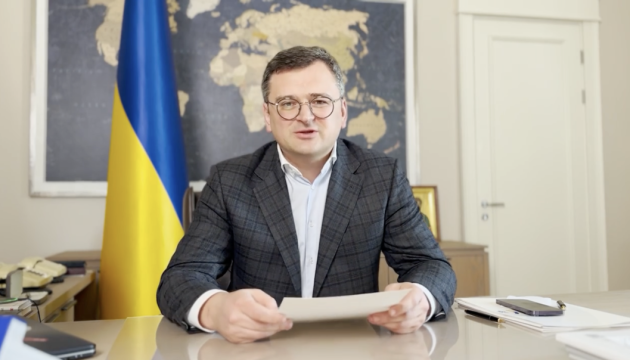 Lavrov plans tour to Africa on "my footsteps" - Kuleba
Moscow is closely monitoring the visits of Ukrainian Foreign Minister Dmytro Kuleba to African countries and is planning a trip to follow in his footsteps.
The head of Ukrainian diplomacy said this during an Instagram video broadcast from Ethiopia, an Ukrinform correspondent reports.
"I know that Moscow is monitoring my tour very closely, and wherever I appear, the Russian ambassador comes and starts telling me how bad it is that you hosted the Ukrainian minister. Lavrov is following my footsteps, immediately trying to talk to the people I spoke to and planning his own visit to Africa," the minister said.
Kuleba summed up that Africa is a space of diplomatic duel with Russia and noted that Russia has been working very hard for 30 years, sowing its propaganda and convincing that it is the "saviour and only defender" of Africa on the world stage.
The Foreign Minister also informed that his tour of the continent will continue in Rwanda.
As reported earlier, Ukraine's Foreign Minister is visiting African countries to promote President Volodymyr Zelensky's Peace Formula and open up new prospects for the country.