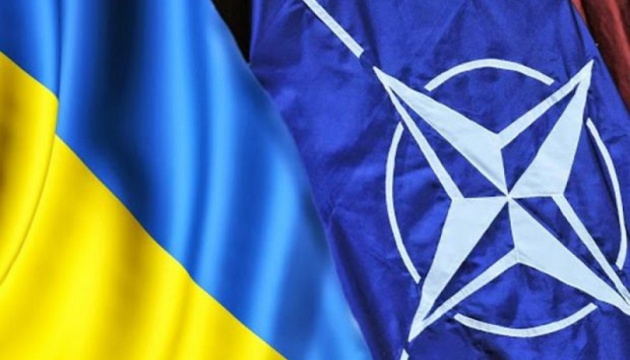 Bucharest Nine: NATO must take real steps towards Ukraine's membership
The countries of the Bucharest Nine have expressed their readiness to support Ukraine, which is fighting the Russian aggressor, as long as it takes. The countries agree that real steps should be taken at the NATO Summit in Vilnius to integrate Ukraine into the Alliance.
This was discussed at a meeting of security advisers to the presidents of the Bucharest Nine held in Warsaw on Wednesday, Ukrinform reports, citing the Polish National Security Bureau.
As noted, this meeting was preparatory to the summit of the G9 heads of state that will take place on 6 June in Bratislava, and was held to agree on a common position for the NATO summit in Vilnius.
The G9 countries unanimously condemned Russia's illegal and unprovoked aggression against Ukraine. They reaffirmed their readiness to continue supporting Ukraine for as long as necessary. They stressed the importance of Ukraine's victory for the security and stability of the whole of Europe," the Polish National Security Bureau said in a statement.
The G9 Presidents' Advisers also agreed that the Vilnius Summit "should significantly enhance the dimension and quality of NATO-Ukraine cooperation by taking further tangible steps towards Ukraine's future membership in the Alliance".
In addition, the advisers discussed NATO's further strategic adaptation to the threats posed by Russia. In particular, the G9 countries agreed on the Alliance's forward-looking defence, the preparation of a new NATO High Readiness Force catalogue, in-depth defence planning, strengthening the Alliance's command structure in the region, expanding the Allied infrastructure on the eastern flank, and meeting Allied commitments in the areas of military spending.
The G9, or Bucharest Nine, created at the initiative of the Presidents of Romania and Poland in November 2015, includes the countries of NATO's eastern flank. In addition to Poland and Romania, the G9 also includes Bulgaria, Hungary, Slovakia, the Czech Republic, Lithuania, Latvia, and Estonia.