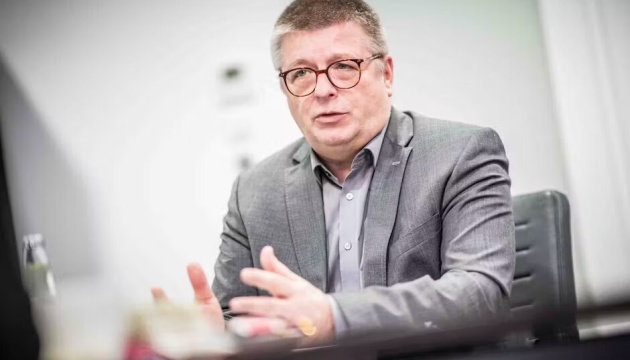 German counterintelligence records intensified activity of Russian spies in Europe
The Federal Office for the Protection of the Constitution (counterintelligence agency) records an increase in the activity of Russian propaganda and agents in Germany, as well as the threat of sabotage.
This was stated by the head of the agency, Thomas Haldenwang, who spoke on the air of ARD TV, Ukrinform reports.
Haldenwang warns of a "heightened risk" for Germany regarding possible acts of Russian sabotage. At a symposium held in Berlin, he said that "preparatory moves" such as spying on the IT systems of utility companies had already been taken by the Russian side.
"These (sabotage - ed.) capabilities are actually available, they can also be applied against German targets and, above all, critical infrastructure," said the head of counterintelligence.
He noted that the intensity, scale, and complexity of the activities of the Russian special services increased markedly with the outset of the war on Ukraine. For now, espionage efforts are underway, "but not yet a massive cyberattack on German critical infrastructure." According to Haldenwang, Russia has set up really powerful forces in the field of cyber attacks. Now they are used mainly against the infrastructure in Ukraine, but if they were used against the USA, Western Europe or Germany, then these nations would really have to reckon with complex attacks, the head of counterintelligence admitted.
At the same time, he noted that access to various sensitive information has been sharply reduced for Russia, in particular, due to the expulsion of several hundred employees of its intelligence agencies from all over Europe.
"Now they are forced to apply alternative methods to satisfy their great interest... For Germany, the risks have increased. There can be no question of any naivety," says the official.
He also mentioned complex cyberattacks on the part of China, as well as "increased interest in spying on German policies in all areas." According to the head of the federal agency, "while Moscow's revanchism turned out to be aggressive and militaristic, Beijing is acting much more discreetly, strategically and with longer-term goals."
Germany, assured Haldenwang, certainly is one of the most stable democracies in the world. At the same time, he added: "This democracy is under increasing pressure." Russia is trying to destabilize the democratic system in Germany at many levels. For example, "a fairy tale is circulating that the Kremlin is waging war against Ukraine also due to the West having violated its security interests."
The official also reprimanded the German right-wingers, noting that the fact that "Putin's song" is being sung in many places is also a merit of the "Alternative for Germany" party, which in some matters replaces the Russian media with their narratives.
As reported, Germany in recent months expelled several dozen Russian spies acting under diplomatic cover.
Michael Kappeler/dpa