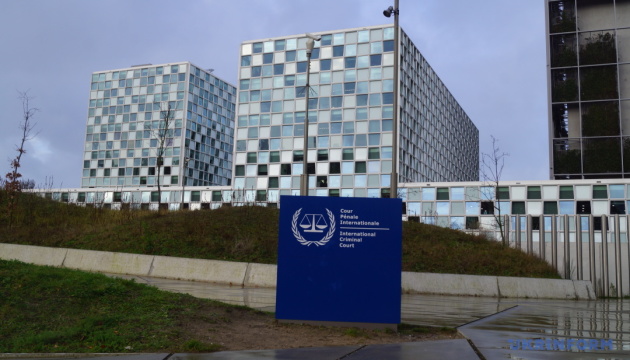 ICC reacts to Moscow putting court prosecutor on wanted list
The International Criminal Court, which earlier issued an arrest warrant for Russian President Vladimir Putin, reacted to Russia's move to put the ICC prosecutor on its wanted list.
This was reported on the ICC website, Ukrinform saw.
The ICC said that the institution is "profoundly concerned" about the unwarranted and unjustified coercive measures reportedly taken against ICC officials, notably the Prosecutor of the Court and the judges of the Pre-Trial Chamber II by the authorities of the Russian Federation.
It is noted that the ICC considers such measures "unacceptable" therefore the Court will "remain undeterred in the conduct of its lawful mandate to ensure accountability for the gravest crimes of concern to the international community as a whole."
The ICC said it stands firmly by its personnel and officials and, in line with the statement issued earlier today by the Presidency of the Assembly of States Parties to the ICC, called on all States Parties and Rome Statute stakeholders to enhance their efforts to protect the Court, its officials and its personnel, and ensure it is capable to continue to deliver on its independent mandate, the statement emphasizes.
As reported, Russia's Ministry of Internal Affairs put on a wanted list the prosecutor of the International Criminal Court, Karim Khan, who issued a warrant for the arrest of Russian President Vladimir Putin and Children's Ombudsperson Maria Lvova-Belova over the abductions of children from Ukraine.
On March 17, the Pre-Trial Chamber of the ICC issued arrest warrants for Putin and Lvova-Belova.
Both are suspected of war crimes – the illegal deportations and relocation of the population, including children, from the temporarily occupied territory of Ukraine at least since February 24, 2022.