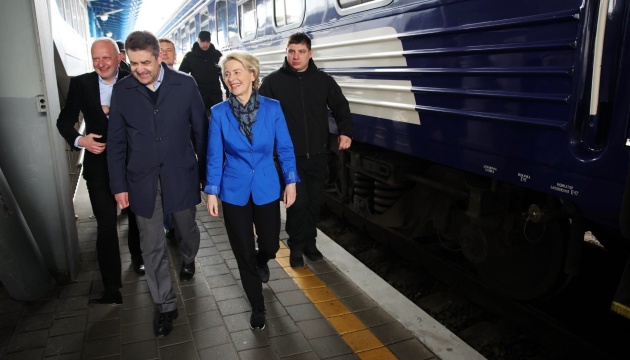 European Commission president arrives in Kyiv
European Commission President Ursula von der Leyen has arrived in Kyiv to celebrate Europe Day together with Ukrainians and stated that Ukraine is part of a single European family.
She announced this on her Twitter account, according to Ukrinform.
"Good to be back in Kyiv. Where the values we hold dear are defended everyday. So it is such a fitting place to celebrate the day of Europe. I welcome President [Volodymyr] Zelensky's decision to make 9 May Europe Day also here in Ukraine," she wrote.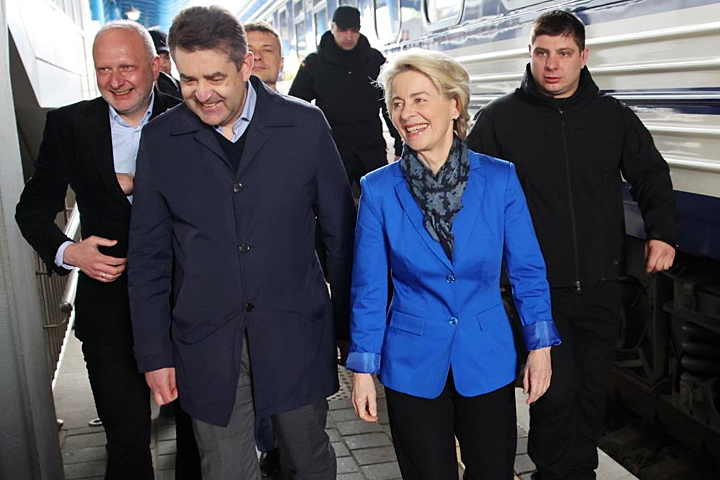 The European Commission confirmed earlier that it was preparing the 11th package of sanctions against Russia, aimed at increasing the effectiveness of EU restrictive measures against the aggressor country and preventing attempts by third countries to circumvent these sanctions, particularly through the export to Russia of goods and technologies subject to sanctions restrictions.
Photo: Ursula Von der Leyen/Twitter