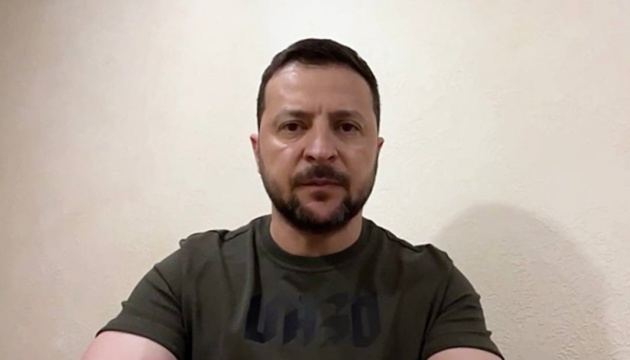 President Zelensky announces upcoming international meetings in Kyiv
The Ukrainian side is making preparations for the upcoming events scheduled for May and June 2023, namely international meetings of various levels in Kyiv.
The relevant statement was made by Ukrainian President Volodymyr Zelensky in his video address, an Ukrinform correspondent reports.
"This week is coming to an end – a very fruitful one for Ukraine. These days we are actively preparing for the new events scheduled for May and June. We must make this time no less fruitful, both in terms of arms supplies for our warriors and solutions for Ukraine, during negotiations with our partners," Zelensky said.
In his words, the development of sanctions decisions against the Russian aggressor is underway.
"We are looking forward to international meetings of various levels in Kyiv. We are talking to our partners about weapons that will help us do more to restore peace," the President of Ukraine noted.
The Head of State emphasized that this week different partners have shown support for Ukraine and Ukrainians, including the United States, New Zealand, the Netherlands, Belgium, Croatia, as well as the Nordic countries, such as Norway, Denmark, Sweden, Finland and Iceland.
President Zelensky expressed gratitude to partners for each of their decisions taken in support of Ukraine.
According to the Head of State, the Ukrainian side is also thoroughly working with other international partners on the new steps in support of Ukraine.
"We expect them in the near future – exactly what is needed for our forces on the front, for the protection of our sky, for justice against the terrorists and for the faster restoration of peace for the entire Ukrainian land," Zelensky stressed, adding that those decisions that can be made public will certainly be disclosed.
Photo: Office of the President of Ukraine