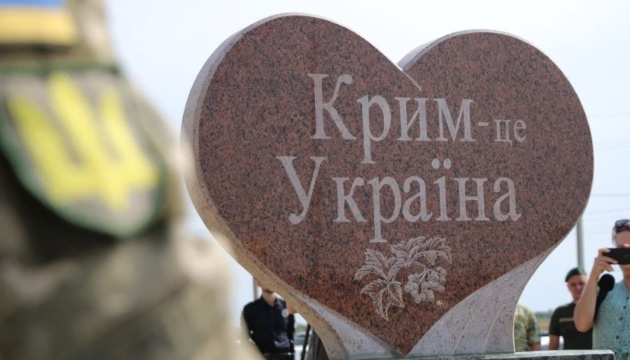 Czech Republic's MFA: Liberation of Crimea will be serious blow to Russian imperialism
Allies should support Ukraine until its victory and restoration of territorial integrity within the borders of 1991, including Crimea.
"We need Ukraine to fully restore its territorial integrity and borders of 1991, including Crimea. As soon as Crimea is liberated, it will be a serious blow to Russian imperialism which we need to get rid of because it endangers the security of Europe," Minister of Foreign Affairs of the Czech Republic Jan Lipavský told the Voice of America in an interview, Ukrinform reports.
The minister expressed his conviction that the Czech Republic and NATO should supply weapons to Ukraine until it wins.
Commenting on the measures taken by the Czech Republic to limit Russian influence, in particular the imposition of sanctions on Patriarch Kirill, the minister noted that this is due to responsibility for the future of the country and the entire continent.
"This is a question of a safe Czech Republic, a safe Europe because if you look at the map, we are in the center of Europe. Therefore, our security depends on the security of the whole of Europe. And in such a situation, we have to be clear about what threatens us, and it is obviously Russia, and it will be Russia even when Ukraine wins the war – the Russian threat will remain," Lipavský noted.
As reported, President of the Czech Republic Petr Pavel stated at a press conference in Kyiv on April 28 that Ukraine and the Czech Republic prepared six key projects for the joint production of ammunition, weapons, tank repair, as well as the potential production of training aircraft.