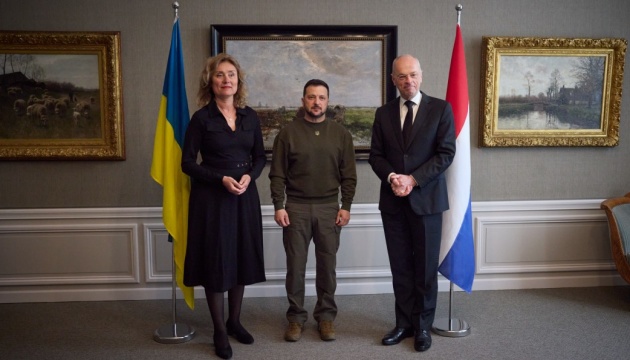 Zelensky meets with speakers of Dutch House of Representatives and Senate
Ukrainian President Volodymyr Zelensky has met with Speaker of the House of Representatives of the Netherlands Vera Bergkamp and President of the Senate Jan Anthonie Bruijn in The Hague.
Ukrinform reports this with reference to the president's website.
The Head of State thanked the leaders of the Dutch Parliament for a clear and active position of the legislative body in support of Ukraine and important steps that helped Ukraine to repel Russian aggression.
"Today, the Netherlands is among the leaders of support for Ukraine and one of our key allies in protecting the values of freedom," he emphasized.
Zelensky praised the adoption of a number of resolutions in support of Ukraine by the Dutch Parliament, in particular on the country's leadership in the international prosecution of Russia's crimes in Ukraine and the establishment of a Special Tribunal in The Hague to try Russia's top leadership.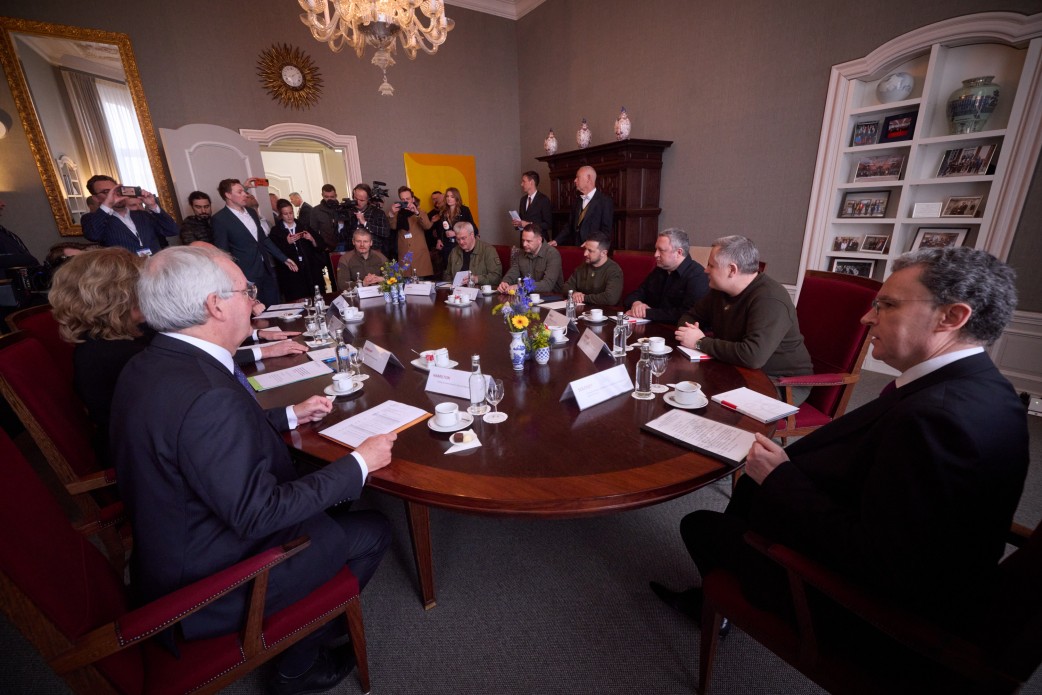 The President expressed special gratitude to the Dutch Parliament for its support in granting Ukraine the status of an EU membership candidate.
The Head of State noted that Ukraine does everything possible to complete the implementation of the recommendations of the European Commission on the status of a candidate for membership in the European Union and counts on a positive assessment of these efforts.
Zelensky emphasized the importance of launching negotiations on accession to the EU by the end of this year.
The Ukrainian President also paid attention to the preparations for the NATO Summit in Vilnius.
Zelensky stressed the importance of adopting specific decisions on Ukraine's membership in the Alliance and providing Ukraine with security guarantees until it joins NATO.
As reported by Ukrinform, President Volodymyr Zelensky started an official visit to the Netherlands, where he will deliver an address, meet with the prime ministers of the Netherlands and Belgium, visit the International Criminal Court, and attend an audience with the king.