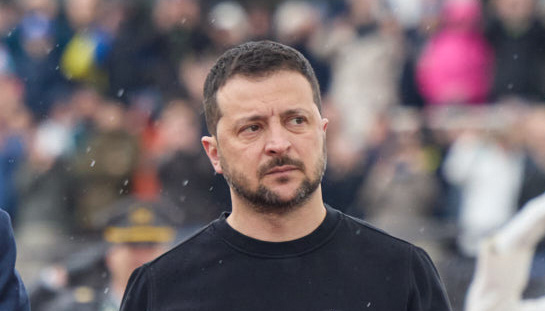 Zelensky begins official visit to Netherlands
Ukrainian President Volodymyr Zelensky has started an official visit to the Netherlands, where he will deliver an address, meet with the prime ministers of the Netherlands and Belgium, visit the International Criminal Court, and attend an audience with the king.
Ukrainian presidential press secretary Serhiy Nykyforov said this in a post on Facebook, according to Ukrinform.
"In The Hague, Volodymyr Zelensky has already held a meeting with the President of the Senate, Jan Bruijn, and the Speaker of the House of Representatives, Vera Bergkamp," he wrote.
Nykyforov added that Zelensky would then visit the International Criminal Court and meet with ICC President Piotr Hofmanski and ICC Registrar Osvaldo Zavala Giler.
He also said that Zelensky would deliver an address to the Dutch people and representatives of international judicial institutions located in The Hague.
Zelensky will have a bilateral meeting with Prime Minister Mark Rutte and then a trilateral meeting with Rutte and Belgian Prime Minister Alexander De Croo.
"There will also be an audience with King Willem-Alexander and a visit to a Netherlands Air Force base," Nykyforov added.
Zelensky visited Finland on May 3. He took part in a Nordic summit.