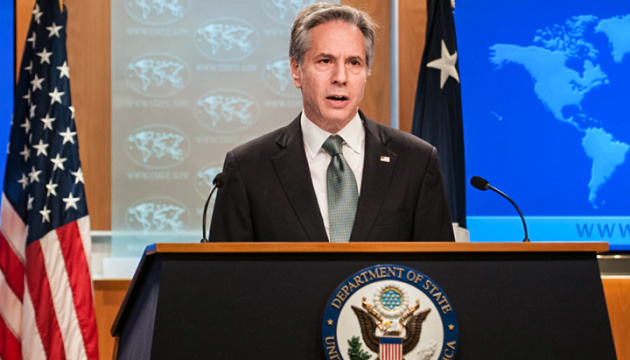 Intelligence leaks not affected cooperation between United States and partners – Blinken
The recent leaks of the highly classified information on Russia's war in Ukraine and intelligence operations have not affected cooperation between the United States and its partners.
The relevant statement was made by U.S. Secretary of State Antony Blinken at a press conference in Hanoi, Vietnam, an Ukrinform correspondent reports, referring to Voice of America.
"We have engaged with our allies and partners since these leaks came out, and we have done so at high levels, and we have made clear our commitment to safeguarding intelligence and our commitment to our security partnerships. What I've heard so far at least is an appreciation for the steps that we're taking, and it's not affected our cooperation," Blinken said.
In his words, the investigation is taking its course.
"There's now, as you know, a suspect in custody but importantly as well, I know, measures being taken to further safeguard information," Blinken added.
A reminder that, on April 13, 2023, the Federal Bureau of Investigation (FBI) arrested Jack Teixeira, a 21-year-old air national guardsman, who they believe is linked to a trove of leaked classified U.S. intelligence documents.
Photo: Andrew Harrer/Bloomberg