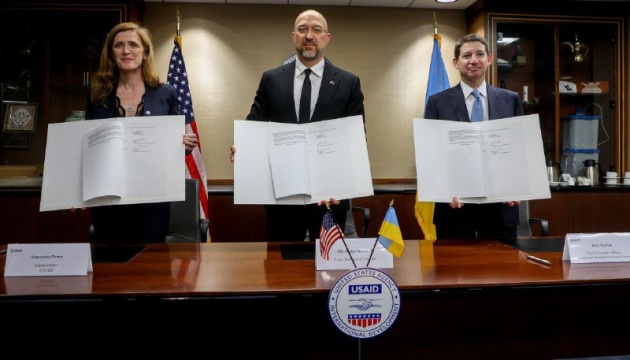 Defense and recovery: PM Shmyhal outlines results of visit to USA, Canada
Prime Minister Denys Shmyhal outlined the results of the visit of the Ukrainian government team to the USA and Canada.
As the PM posted on Telegram, the first visit of the government team to Canada took place this week, where productive meetings were held with Prime Minister Justin Trudeau and Deputy Prime Minister Chrystia Freeland. "We renew the free trade agreement. We have assurances about another package of military support," Shmyhal wrote.
Canada also adopted a new package of sanctions against Russia, in particular, against the Volga-Dnepr company. Preparations are underway for the confiscation of AN-124 aircraft and other assets of the aggressor in Canada and their transfer in favor of Ukraine. The USA also imposed sanctions on 120 legal entities and individuals, including representatives of Rosatom.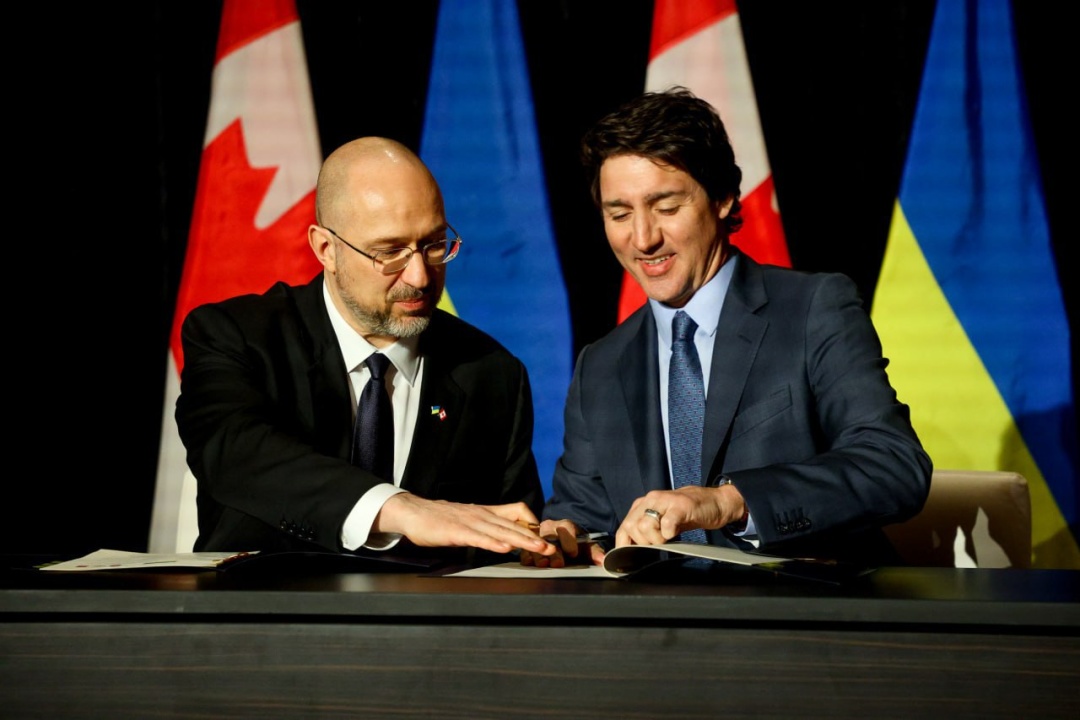 According to Shmyhal, substantive meetings were held with the U.S. secretaries of defense, the Treasury, commerce, and transportation of the United States in Washington, D.C.
"We strengthen coordination on all urgent issues. We prepare for a counteroffensive, the liberation of territories, and their further restoration. We have absolute support from our American partners," the Prime Minister emphasized.
Agreements were signed with the World Bank, USAID, and DFC. The WB allocates $200 million for energy restoration, and the DFC will help attract private investments to restore the economy. In addition, Boeing company relieved the Ukrainian companies of $200 million in obligations.
With the online participation of President of Ukraine Volodymyr Zelensky, a ministerial round table discussion was held at the Spring Meetings.
"We received assurances from the G7 countries of additional support in the amount of more than $5 billion. Switzerland will also provide CHF 1.8 billion over the next six years. Denmark creates a special fund and plans to fill it with EUR 1 billion. Spain, Ireland, Japan, Lithuania, Latvia, Iceland, and the Netherlands will provide additional support to Ukraine," Shmyhal noted.
The meetings with the Prime Minister of Poland, the finance ministers of Great Britain, Germany, France, the heads of the IMF, the World Bank, the EIB and other high-ranking officials were held. Key topics: recovery, sanctions, financial support.
"During this visit, we were once again convinced that Ukraine has reliable friends and partners we can rely on. We continue to strengthen the pro-Ukrainian coalition in the world and involve even more participants in the restoration of Ukraine," Shmyhal summed up.