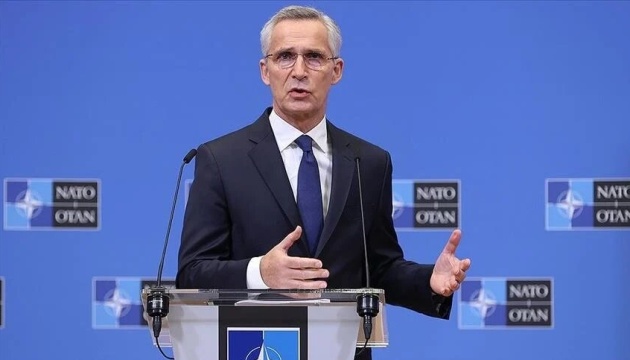 NATO will start working on multi-year assistance program for Ukraine - Stoltenberg
NATO will start working on a multi-year assistance program for Ukraine.
NATO Secretary General Jens Stoltenberg said this at a briefing following a meeting of NATO foreign ministers in Brussels on Wednesday, April 5, according to an Ukrinform correspondent.
"We agreed to start work on developing a strategic multi-year assistance program for Ukraine," Stoltenberg said.
He said that Allies are currently providing assistance to Ukraine to meet immediate needs. The program is designed for a long period and is about building institutions, helping with transition, interoperability, standards and doctrines on the path to membership in NATO. Stoltenberg reiterated NATO's position that Ukraine will become a NATO member, but later.
Stoltenberg said it was a clear demonstration that NATO's support will continue for the long haul.
"We do not know when this war will end, but when it does, we must ensure that President Putin cannot continue to chip away at European security," he said.
This means the need to ensure Ukraine's ability to deter and defend against future aggression from Russia, he said. This includes strengthening Ukraine's Armed Forces, increasing Ukraine's interoperability with NATO and bringing it up to NATO standards. This will assist Ukraine on its path to Euro-Atlantic integration because Ukraine's future is in the Euro-Atlantic family, Stoltenberg said.
The foreign ministers of NATO countries discussed political and practical steps to support Ukraine with their Ukrainian counterpart Dmytro Kuleba, Stoltenberg said.
Stoltenberg welcomed the new commitments made by Allies in terms of military support for Ukraine.
"NATO Allies are committed to giving Ukraine what it needs to prevail as a sovereign independent nation in Europe and to achieve a just and durable peace," he said.
He said that support for Ukraine remains "critical" and it is "in our shared security interests."