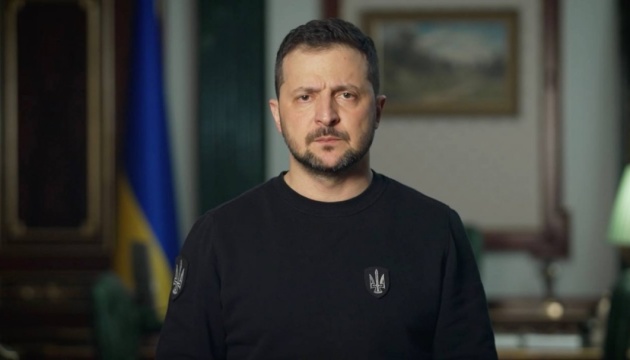 Zelensky, Macron discuss defense interaction between Ukraine, France
In a phone call, President of Ukraine Volodymyr Zelensky and President of the French Republic Emmanuel Macron discussed defense interaction between the two countries.
The relevant statement was made by President of Ukraine Volodymyr Zelensky on Telegram, an Ukrinform correspondent reports.
"In an hour-long conversation with Emmanuel Macron, the defense interaction between Ukraine and France was effectively discussed," the President of Ukraine wrote.
In addition, Zelensky briefed Macron on the situation on the battlefield.
"We dwelled on further steps to implement the Peace Formula. We coordinated actions for the upcoming international events," Zelensky noted.
A reminder that, on March 31, 2023, President of Ukraine Volodymyr Zelensky held talks with Prime Minister of the Republic of Croatia Andrej Plenković, who was paying a visit to Ukraine. The parties discussed the needs of the Ukrainian military, increasing pressure on Russia, post-war reconstruction, and Zagreb's intention to hold an international donor conference this autumn.